'Bachelorette' Fans Will Love These Jordan Memes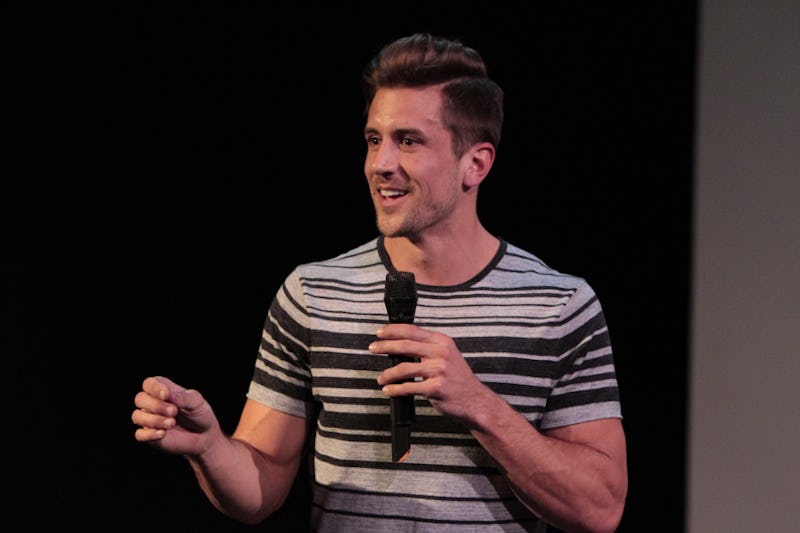 How do you know you've finally "made it" as a Bachelorette contestant? You find yourself at the height of your social media game. Not only do people want to follow you on Twitter and Instagram, but they also seek to immortalize you via the almighty powerful meme. So considering the fact that Bachelorette contestant Jordan Rodgers has already garnered a ton of attention due to his famous NFL star brother and his ability to catch JoJo's eye right off the bat, it's no wonder why there are a bunch of hilarious Jordan Rodgers memes floating around out there for all of us to enjoy at our leisure.
Granted, this is still relatively early in the season, so I'm sure this is only the beginning to Jordan's growing social media fame — especially considering all the drama that's about to potentially unfold around him in Monday night's episode if those cheating rumors turn out to be true. But before we prepare to immerse ourselves back into all of that high-stakes drama, I thought it would be fun to just take a minute and savor some of the hilarious jokes and comparisons viewers have made about this particular suitor in the short time we've come to know him and proves that his fanbase is more extensive than ever.
Some Fans Are Already Thinking About His Next Big Gig
Forget those football days, Jordan. Your future lies on the Great White Way as the next Alexander Hamilton. (I mean, he did make a cameo appearance in Pitch Perfect 2, so clearly he can sing... right?)
Other Fans Think They've Found His Animated Counterpart
Derek may look exactly like The Office's Jim Halpert, but some people are spotting a connection between Jordan and Frozen's very own Kristoff and now I can't let it go. (Sorry, I had to.)
Some Fans Think He's Cool As A Cucumber
And I do mean that quite literally. (Though up until this moment I had never heard of Larry the Cucumber before.)
While Other Fans Can't Get Over That Floppy Hair Look
Seriously, though, what is up with that loose strand and why does it refuse to be tamed? Is it a metaphor for how he himself cannot be tamed? Someone help me to understand!
Then There Are Some Who Think They Know How This Will All Play Out...
Depending upon what we find out about Jordan during this week's episode, this could very well turn out to be true. I suppose we'll just have to wait and see how this all plays out.
Image: Rick Rowell/ABC