'Thirteen' Tells A Troublingly Familiar Story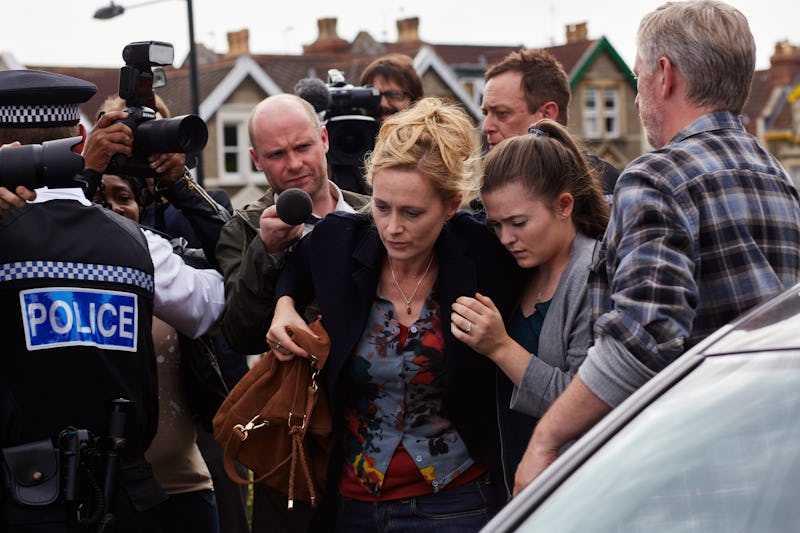 If you are mourning the impending loss of Orphan Black since it was announced that the sci-fi series will end after Season 5, BBC America has another show to help distract you. BBC America airs the British miniseries Thirteen starting on Thursday, June 23 about Ivy, a young woman who escapes and comes home after being held captive for 13 years. While this premise is familiar due to so many horrific news stories of women being kidnapped, Thirteen is not based on a true story, The Guardian reported. Actor Aneurin Barnard, who plays Ivy's love interest, told The Guardian, "We've had so many period dramas and all the rest of it. We want to watch real situations happen in the now." So although the series isn't based on a specific real-life experience, it will definitely resonate with viewers due to it's all too realistic content.
The five-part miniseries from BBC Three already aired in the U.K., but BBC America is bring the dramatic thriller stateside in Orphan Black's time slot of 10 p.m. on Thursdays. The fictional account of a kidnapping victim was written and created by 30-year-old Marnie Dickens, who already told RadioTimes.com that Thirteen will stay a true to its miniseries format, so you shouldn't expect another season of the miniseries or any additional episodes telling Ivy's story.
Similar to the Oscar-nominated film Room from 2015, Thirteen is about a 26-year-old woman who escapes her basement prison where she has been held captive for 13 years. While Jodie Comer's character Ivy does not have a son like Brie Larson's Joy did in Room, Ivy does have to adjust to coming back home to her family after her traumatic experience. Plus, Ivy's home life isn't how she remembers it from before she abducted, with her parents being separated — a fact that they try to keep hidden from their recently returned daughter.
So while true stories of women being abducted and tortured have been adapted into television series and films before, take a little comfort knowing that Thirteen isn't based on a true story. Unlike the terrifying circumstances that Michelle Knight, Amanda Berry, and Gina DeJesus lived through in Ohio and what Jaycee Dugard experienced in California, Ivy's story comes directly from the mind of Dickens.
However, just because Thirteen isn't based on a news story doesn't mean it won't be emotionally affecting, especially when you consider how the plot isn't that far off from what real victims of abduction have had to go through. Thirteen will go to unexpected places in its five episodes that make the miniseries a thriller, but the real-life stories of humans held captive for years will always be more disturbing than any tale of fiction.
Images: BBC (3)