Get Ready To Shop Target X Superga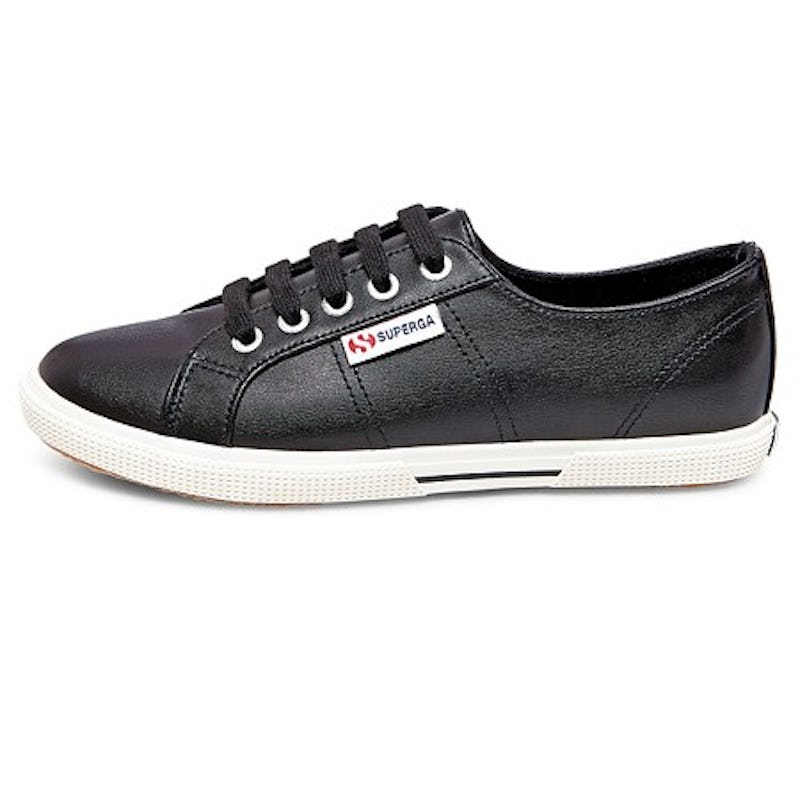 I don't know about you, but my Target obsession is too real. And with the latest collab, it's growing by the minute. When you find out how much the Target and Superga sneakers designs are, you'll see where I'm coming from. Update: A PR Rep confirmed that this is "a launch of a designer collection with Target-exclusive styles, patterns and fabrics" rather than a design collaboration.
Superga sneakers known for being easy-to-wear, and they're also super trendy right now. Wait a minute. You can be comfortable and up-to-date with the latest fashions at the same time? Yes, that's exactly what I'm telling you. Not only that, you can also do it on a budget. The Target X Superga sneakers range from $29.99 to $34.99, so copping a pair of these definitely won't break the bank.
Is this quickly becoming your favorite collaboration of all time or what? Yeah, that's what I thought! The shoes are already available to shop on the Target website, and they're dropping in stores on June 26. So, just when you thought this couldn't get any better, you find out that you can shop them. right. now. Go on, start shopping the best styles for summer. I certainly can't say I blame you for having that Target tab open right now. I'd probably do the same if I were you because an opportunity this good just can't be missed.
Superga Deep Canvas Sneakers in Red, $29.99, Target
These shoes are only available for a limited time. Six weeks, in fact, according to Glamour. They'll only be around while supplies last, so you'll be lucky if they make it to that six week mark.
Superga Canvas High-Top Sneakers in Grey, $34.99, Target
You better act fast if you want to scoop these up before they're gone.
Superga Flag Print Canvas Low Top Sneakers, $29.99, Target
Because really, these are just too summer-ready to miss out on.
Superga PU Low Top Sneakers in Black, $29.99, Target
You're going to look so cool in any of these kicks, but especially the faux leather ones.
Superga Canvas Low Top Sneakers in Navy, $29.99, Target
Aren't you already sold on these sneakers? Better get to shopping, then.
I won't delay you any longer. You've got important shoe business to attend to!
Images: Courtesy Target (5)