Too Faced Brow Quickie Is Here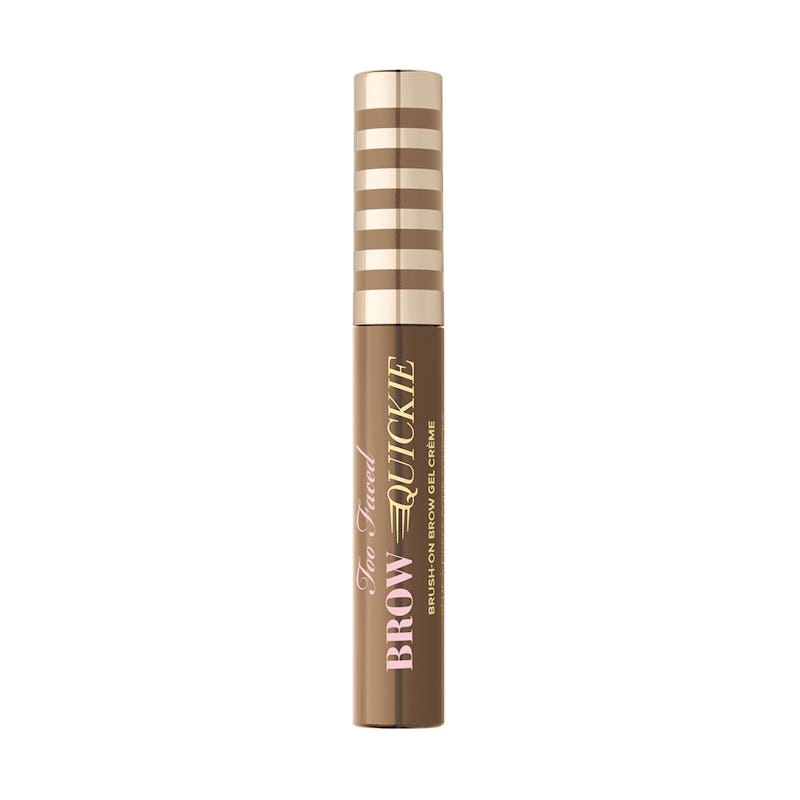 Calling all brow junkies! Too Faced co-founder Jerrod Blandino teased the Brow Quickie back in April as a Fall 2016 product. Brow Quickie pretty much earned "arch essential" and "must own" status from the moment I learned about it, since it's a 12-hour, longwear brow creme with gel technology and fibers that fill in sparse spots without having to worry about it wearing off or running due to sweat or the weather. Brow Quickie sounded like it would compete with Glossier's Boy Brow, which I love and use daily. When can you actually buy Too Faced Brow Quickie and proceed to have full, lush, sculpted brows?
It's actually available right now! Summer only officially started this week. But it's never too early to plan ahead for fall or to get expertly shaped and well-groomed brows. Good brows year 'round, yo!
The product is currently on sale at the Too Faced site. It comes in two shades — Universal Taupe and Universal Brunette— and has a $22 price tag. The formula is buildable and it both mimics and adheres to brow hairs, so your shape won't look fake, forced, or severe.
Here's a look at Brow Quickie from one of Blandino's teases, which he is famous for. He loves to share hints and sneak peeks on her personal Instagram and I love him for that.
Isn't it amazing when a little tube can do so much? Pencils are quick and easy, but I love brow products I can apply with a spoolie brush, since it gives me more shaping control. And this baby has a spoolie brush!
Here's the tube!
Oh spoolie brush, how I love thee!
The Universal Brunette swatch shows the depth of color.
The Universal Taupe swatch is clearly for those with lighter brows and hair.
I am so up for a Quickie... a Brow Quickie.
Images: Jerrod Blandino/Instagram (1); Courtesy Too Faced (4)