How To Lighten Hair Extensions At Home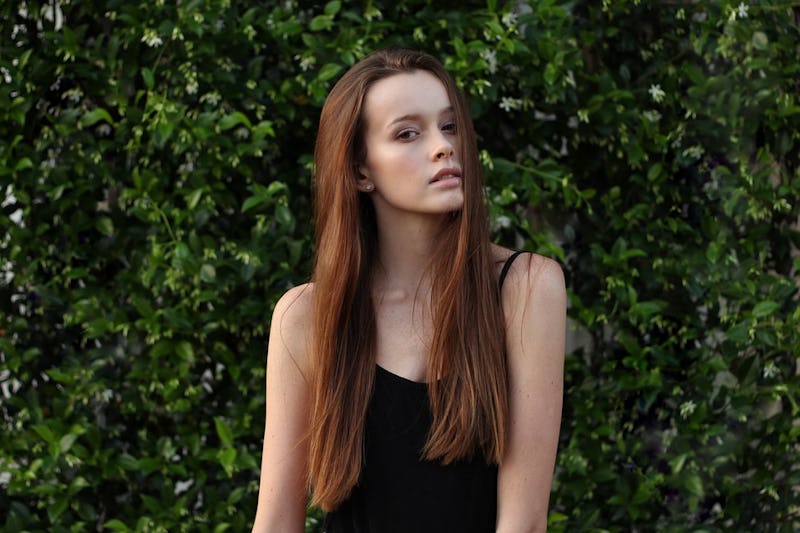 Whether you bought the wrong shade or simply want to change up your look even further, there is a surefire way to lighten your hair extensions at home without heading to the hair salon. However, before you begin dyeing the extensions, you may want to take a closer look at the hair itself. When it comes to dying your extensions, you want to make sure that they are 100 percent virgin hair or 100 human hair, according to XOVain.com. These types of extensions generally haven't been chemically processed or dyed before, which means that they have a better chance of dying properly. Coloring lower quality hair can result in damaged strands or even fall out. So, before you grab the hair dye, be sure that the locks can withstand the bleaching power.
Next, you'll be needing a few essentials from your local beauty supply store. Be sure to include a cream developer, a box dye of your choice, gloves, a hair painting brush, and a small bowl in your purchases. These supplies are essential for getting the lightened look that you are going for. Wondering what you should do next? Here are a few videos that will walk you step-by-step through your hair dying process. Good luck!
1. Black To Gold
A good rule of thumb is always to treat your extensions like you would your own hair. Remember, TLC is key in this process.
2. Gold To Platinum
Maybe blondes to have more fun?
3. Black To Blonde
Totally worth it.
When it comes to coloring your hair extensions, be sure to be gentle on the hair. Coloring or bleaching the hair too frequently can cause it to break down and even fall about – no one wants that. Protect your investment by treating your extensions as if they were your own hair.
Images: Pixabay (1)