Tarzan & Jane's Love Story Is So Sweet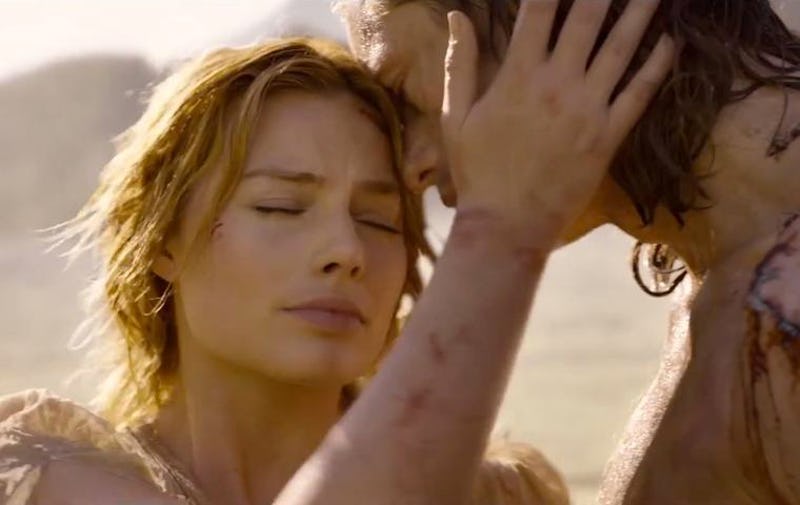 Looking for a boyfriend? If you've seen the new trailers for The Legend Of Tarzan , then you already know that the best place to look for love might just be the jungle. At least, that's how it worked out for Jane, the "proper" woman who fell for Tarzan, a man raised by apes in the depths of the jungle. Though you may have already fallen in love with Tarzan and Jane's love story in the Disney version of this story — this film is based on author Edgar Rice Burroughs Tarzan series — this action-adventure film definitely has a steamier version of the romance you know and adore. In this exclusive bonus clip from The Legend Of Tarzan, the film's stars Margot Robbie and Alexander Skarsgard talk about why we're all so obsessed with this jungle-born couple, who are definitely becoming our relationship goals this summer.
"[Tarzan] is very very much in love with Jane," says Skarsgard of his character's infatuation with his movie wife. "It was crucial to feel that connection." It's clear that Tarzan will do anything to be with Jane, and that includes rescuing her from the grasps of the evil Captain Léon Rom, portrayed in the film by Oscar winner Christoph Waltz. "You just want them to be together," gushes Robbie of the onscreen pairing. Indeed, this clip proves that we should all be rooting for this iconic couple to vanquish their villains and fall back into one another's arms — he's Tarzan, she's Jane, and we're obsessed.
The Legend of Tarzan hits theaters July 1. Check out the exclusive clip below:
Images: Warner Bros. Pictures