This 'Bach' Contestant Should Be The New Bachelor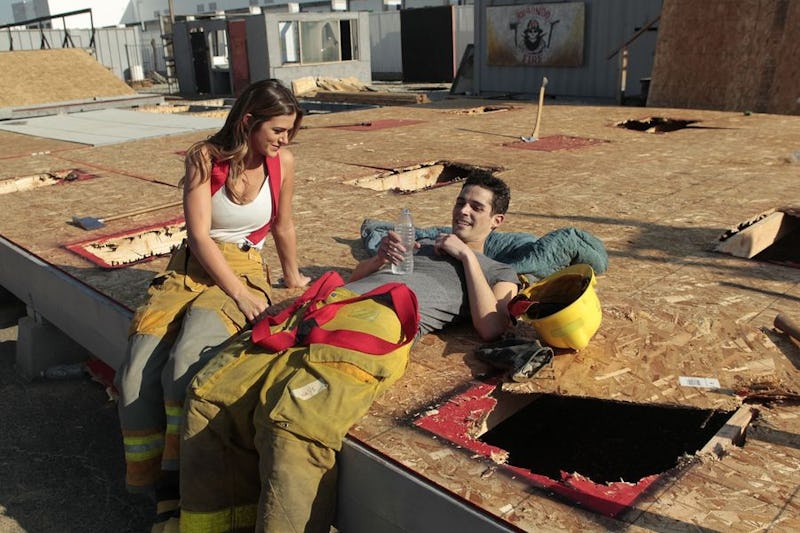 Wells is one of my favorite guys on The Bachelorette, but I was never quite sure he was cut out for this show. He's sweet and kind of quiet, and he was quickly overshadowed by the macho circus that is Jordan, Robby, and Chad. If a woman wants Wells, she's just not going to want a guy like Jordan — they're just very different. That's why I think that Nashville DJ and bloodhound owner (his dog is named Carl and I love him) Wells should be the next Bachelor.
Wells is such a trooper, and I think that really showed through during this whole process on The Bachelorette. Remember the fireman competition where he basically almost died while trying to "rescue" JoJo from a burning building? Everyone laughed at him as he almost passed out, but he finished. Everyone also laughed at Wells when they found out that Wells hadn't kissed JoJo yet, but he hadn't even had a one-on-one with her? When was that supposed to happen? Wells is a diamond in the rough — the other guys in the house are all flash, and he needs a group of women that will suit him. Quiet, funny, sweet, cute — Bachelor producers, are you listening here?
JoJo ultimately let Wells go because she had other relationships progress further. While fair in a way, JoJo was so easily swayed by the aggressive peacocking by Jordan and company that she never gave Wells a chance. Wells was pushed to the side in favor of more scintillating storylines like Jordan and Robby and Chad eating a sweet potato like an apple — he needs his own platform to show off his calm, sweet self. Many a woman would audition for a shot at winning Wells' heart, which translates to ratings, ABC. Come on — give this great guy a shot!
Images: Rick Rowell/ABC