ColourPop's Ultra Metallic Lip Will Be Back Soon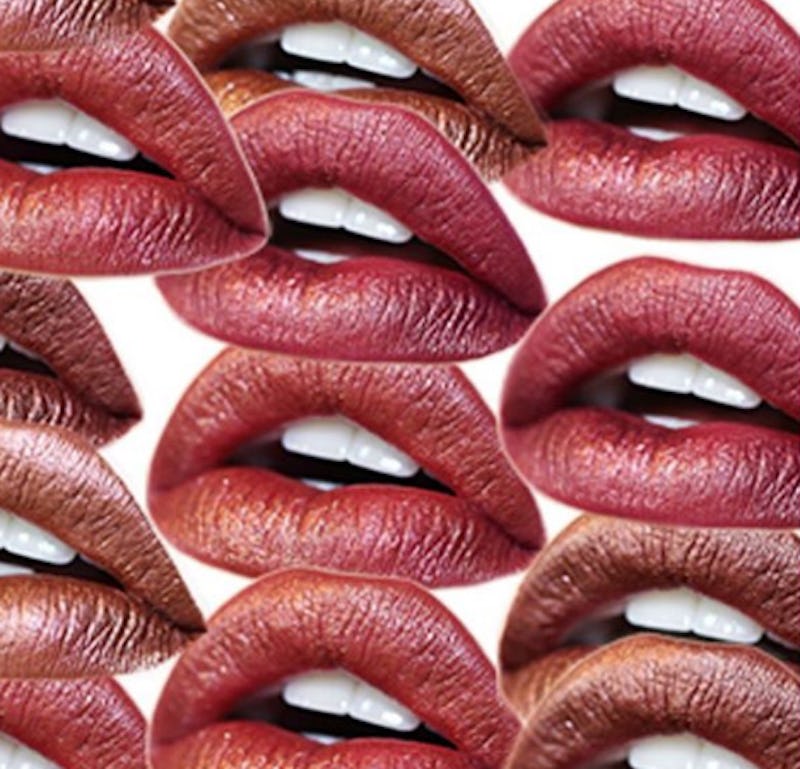 If you were unable to get your hands on the trendy new liquid lipsticks the first time around, then you're in luck. ColourPop Cosmetics is restocking the Ultra Metallic Lip sooner than you can even imagine. With a brand new formula and four stunning shades, you won't want to miss out on these little beauties. After all, there's no telling when the next restock will be.
Metallic lipsticks are the next big trend, and you could tell by the first launch of these liquid lipsticks. When the four shiny colors hit the ColourPop site, three of the four colors sold on in just nine minutes. That's just about as fast as the Kylie Lip Kits go! I hopped online right away to order my shades, and when my friend tried four minutes later, they were all sold out. Lipstick fans are not to be messed with, people!
Thankfully, the online beauty brand is back fast with a second round of the shimmery formula. The next restock will be June 28 at 6 p.m. EST, so mark those calendars. The only place you'll be able to pick the four different shades up is on the ColourPop website, and I'm willing to bet that they won't be around for long.
What makes this brand so popular, you ask? Well, it could be the fact that each Ultra Metallic Lip is only $6 each. That means that you can get all four shades for less than a single Kylie Lip Kit.
Just look at how gorgeous they are! Although there's only four different shades — Kween, Zebra, 3-Way, and Maneater — ColourPop announced that there will be even more shades coming. The Instagram-famous brand is known for having tons of color selections with every single formula, so it's just time until there's more.
Here's an up-close look at the metallic collection, so you know exactly which ones to pick up when the time comes.
1. 3-Way
Ultra Metallic Lip in 3-Way, $6, colourpop.com
This plummy pink hue with golden shimmer is perfect on it's own or as a lip topper.
2. Kween
Ultra Metallic Lip in Kween, $6, colourpop.com
A red, metallic lip? Yes, please! It's the perfect way to make a darker look instantly more summery.
3. Man Eater
Ultra Metallic Lip in Man Eater, $6, colourpop.com
This one is the lightest of all four shades. The rose gold finish is absolutely gorgeous.
4. Zebra
Ultra Metallic Lip in Zebra, $6, colourpop.com
It's hard to tell by the packaging, but this is a metallic brown. If you're a bold lip lover, then this is the one for you.
You really can't go wrong with any of these gorgeous lipsticks.
Images: colourpopcosmetics/Instagram (1), Colourpop (6)