It's Time To Shop Milk Makeup's New Foundation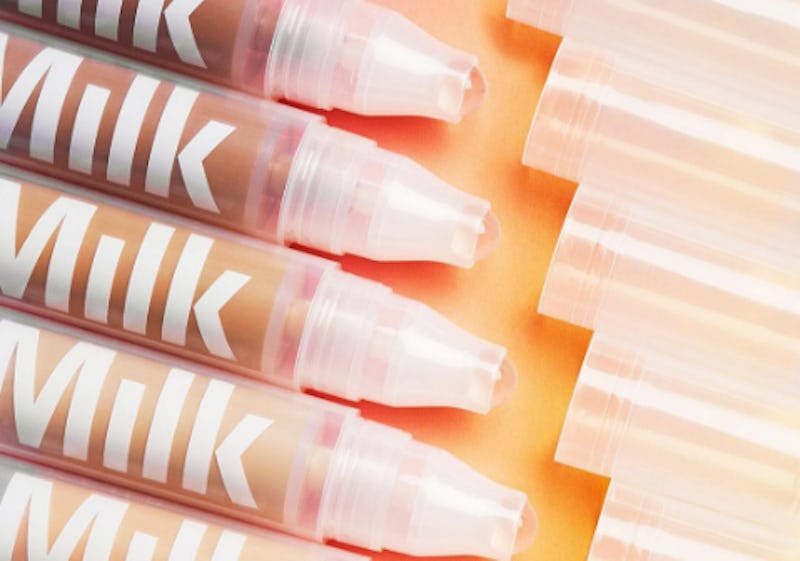 Hold onto your makeup bags, because this is one launch you'll want to get your hands on ASAP. As if launching 85 items at once wasn't already enough for one year, Milk Makeup created a foundation to add to their line of amazing staples, according to Allure. When can you get your hands on the Sunshine Skin Tint? Get to shopping!
Just one look at Milk Makeup's Sunshine Skin Tint will help you realize that it's not like the rest of the foundations in your collection. Everything from the ingredients to the skincare benefits are almost too good to be true. The new product has everything that you could possibly need in a foundation. Along with having ingredients like avocado, mandarin, grapeseed, and olive oil, it's also got SPF 30 (!!!) to protect your skin all summer long. If that's not good enough for you, the foundation is also cruelty free, vegan, and made in the USA. That's a whole lot of goodness in one product.
If you're ready to have this product in your makeup bag, then I have some good news. You can pre-order the little wonder foundation on the Milk Makeup site right now. If you want to stop reading this and go purchase it, I won't be offended one bit.
Sunshine Skin Tint, $42, Milk Makeup
This isn't your typical pump or squeeze foundation either. The $42 product comes in a tube with a glass roller ball on the end. Just squeeze the bottom to dispense the formula, roll onto your face, then blend in with your fingertips for a weightless, preservative free coverage.
There are eight different shades currently available on the Milk Makeup site. It says that the first batch is set to ship out on July 11, so I'd get over there and order it now if you haven't already. There's no telling how long this innovative product will be around. You can find the brand at Sephora and Urban Outfitters so hopefully the Sunshine Skin Tint will be coming to a store near you soon!
So what are you waiting for? Go get to shopping!
Images: MilkMakeup/Instagram (1), Courtesy Milk Makeup (1)