Will A New 'Bachelorette' Ep Air On July 4th?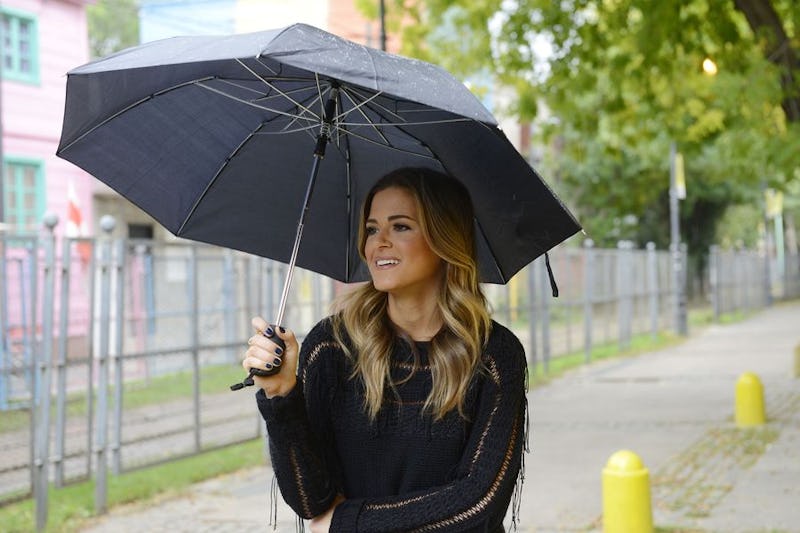 It doesn't matter if you've been a diehard fan since Season 1 or Season 12, there's no denying that ABC's The Bachelorette is highly addictive and dominates a huge portion of Monday evenings each week. However, now that a certain holiday is approaching (you know, the one that celebrates this great thing we call independence?), many of you may be wondering whether or not you'll get your usual fill of rose-worthy goodness. So will The Bachelorette air on the Fourth of July? Unfortunately, it seems as though JoJo Fletcher's epic search for love will have to be put on hold until the following week.
According to the ABC schedule on TVGuide.com, there will be no new episode of The Bachelorette airing on Monday, July 4, which means all six of JoJo's remaining suitors will be sticking around a little bit longer than expected. And while the thought of a drama-less week is far from ideal, it does give us some time to predict and theorize who has the best odds of getting down on one knee. So to help stave off this brief hiatus, here are a few helpful ways you can still obsess over The Bachelorette during this extra long weekend. For example...
Re-Watch All The Episodes From Season 12
Maybe it will help us to understand some of JoJo's choices as of late... like ditching both Wells and Derek, but somehow deciding to keep Alex, who is the worst. But hey, I guess the heart wants what it wants.
Throw a Bachelorette-Themed Holiday Party
There may not be a new episode airing, but that doesn't mean you can't get together with your closest friends and discuss all things Bachelorette anyway! Whether it's making fun T-shirts or eating rose/ring-shaped baked goods, this is the perfect antidote to your reality show woes. (Also, can I come?)
Stalk The Remaining Contestants' Social Media
If there are any clues to who JoJo ends up choosing, this is where you'd most likely find them. So put those detective skills to good use and see what you can come up with! (And if you still want to stalk Wells and his adorable dog just for fun, you'll get no judgement from me.)
Get Addicted To A New Show
Sure, the Fourth of July is usually associated with barbecues and lots and lots of sun, but if you'd rather stay indoors, you could spend your time marathoning your way through another show you quickly grow to love. It may be not The Bachelorette, but it's certainly better than nothing at all.
With these ideas in mind, you should be able to make it out of this Monday holiday unscathed. JoJo & Co. will be back up on your small screens before you know it. But in the meantime, good luck!
Images: Veronica Gambini/ABC; Giphy (4)