When Does NikkieTutorials x Too Faced Come Out?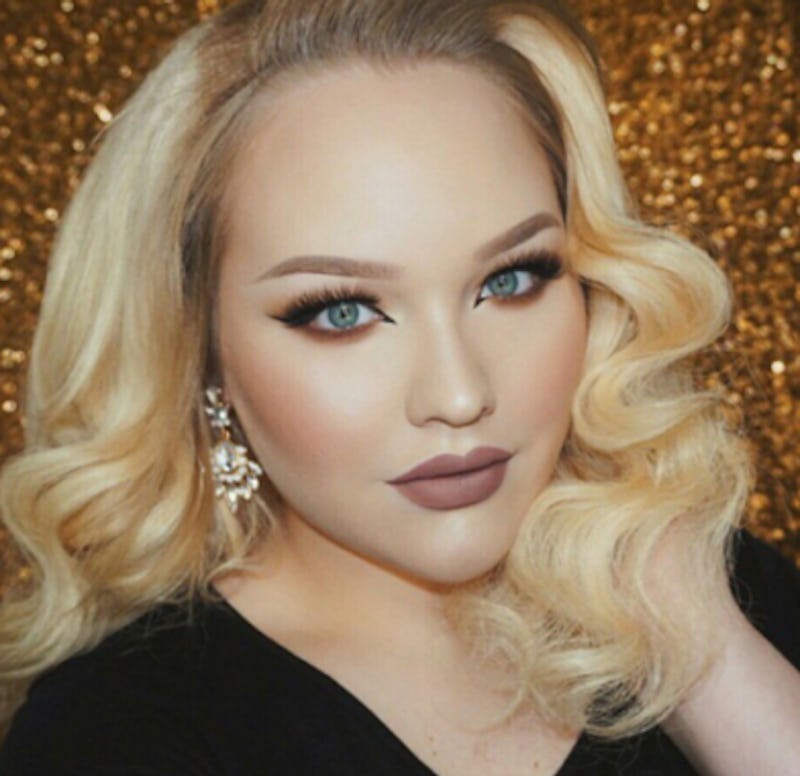 If you're an avid YouTube tutorial watcher, the chance of you viewing a NikkieTutorials video is high. If you're not, you've still probably seen the beauty guru's most well-known video "The Power of Makeup," which inspired her collab with Too Faced. It's probably got you wondering when does Too Faced's NikkieTutorials collaboration come out? Mark your calendars because it's coming soon!
Thanks to the makeup gods and goddesses deciding to smile down on beauty addicts everywhere, the Too Faced x NikkieTutorials comes out in August. This means you've only got a little over a month before you're able to get your hands on one of the hottest new products of the year. With gorgeous shadows, a special edition Better Than Sex mascara, blushes, and the classic Too Faced Shadow Insurance, the kit is a gorgeous mix of Nikki-inspired products and cult-favorite Too Faced staples specific to the brand. Basically, it's the ideal mash-up between a talented YouTube sensation and a brand makeup addicts can't get enough of.
The collaboration, however, has been quite a long-time coming. Nikkie began teasing the collection a few months back on her social media channels but stayed mum on what it contained until it leaked a few weeks ago. When the leak happened, though, the YouTuber handled it in stride, proudly showcasing the collaboration via Snapchat, and it didn't disappoint.
Despite the leak, TooFaced x NikkieTutorial's collaboration still made waves online. Fans of the YouTuber made sure to let her know how incredible they thought the products were. In fact, they were so supportive that at the time, Nikkie went back to Snapchat to shout everyone out for the love.
It's definitely time for fans of the brand and the YouTuber to mark their calendars because August is so soon.
Turns out the Fall 2016 release date tease that fans had been given is true, but things are happening a bit faster than some may have anticipated. No one is going to complain about snagging the collab early, though. So get your credit cards ready and set that alarm in your phone to purchase Too Faced's NikkieTutorials collaboration in August.
Images: Too Faced