How To Celebrate Sharks All Year Long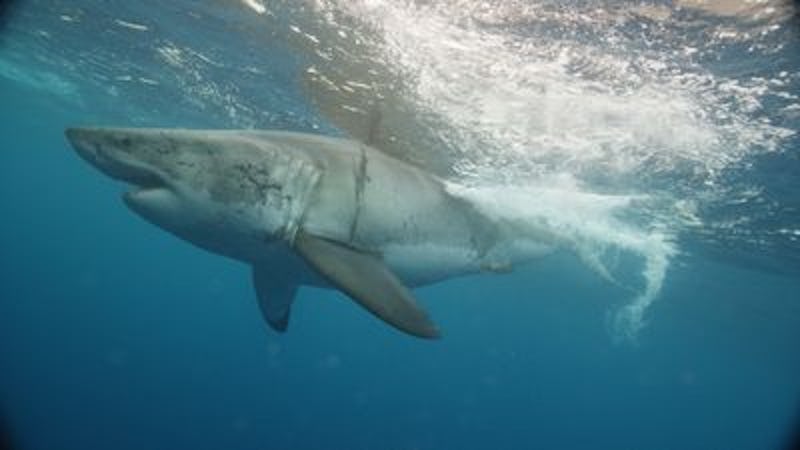 Discovery Channel's Shark Week is often one of the coolest parts of a hot summer and this year's edition was no exception. The shark-filled extravaganza always knows how to add lots of thrills, chills, and lots of bite to summer programming. But, now that the seven days of super specials is wrapping up, you might be wondering when is Shark Week 2017? Traditionally, Shark Week is held in the summer months, but Discovery Channel has not yet confirmed an actual date for next year's adventure. But, you can rest assured that the network is already preparing for Shark Week 2017.
Discovery Group President Rick Ross told The Wrap that they have entered production on 50 percent of next year's shark specials and the network is also exploring on expanding Shark Week to air in more countries as well. At its core, though, Ross told the publication that Shark Week is all about telling good and entertaining stories. "We're very respectful of our audience," he said. "Within an hour, there are beats in a story that have a beginning, middle — but not necessarily an end."
So how can you fill your days with until the next Shark Week? Check out some sharktacular fun below to get your fix until 2017.
Relive Shark Week With The Discovery VR App
Thanks to technology, you can swim with the sharks using your smartphone. Discovery's VR app allowed viewers to experience VR and 360-degree video shark content simultaneously on iOS, Android, Oculus Rift and Samsung Gear VR, powered by Oculus, and on Shark Week's Facebook page.
Discovery Channel confirmed to Bustle that the app content will be accessible even after Shark Week 2016 makes its final swim, so indulge away.
Swim With Sharks In Real Life
If you're lucky enough to have time off this summer, so you can always take a trip to see some fins for yourself in real life. A representative for Priceline tells Bustle that the top destinations for shark observers are the Monterey Bay Aquarium in Monterey, Calif., Georgia Aquarium in Atlanta, and Shark Reef Aquarium at Mandalay Bay, Las Vegas. But if you want to go cage-diving with the sharks, the top places the travel website says you can do that are Farallon Islands, Calif.; Point Judith, Rhode Island; and North Shore, Hawaii.
Sharknado: The 4th Awakens
Everyone's favorite SyFy campy movie series about shark tornado returns for its fourth installment premieres on July 31.
Shark-Themed Food Recipes
If you feel like you need to let Shark Week swim into other aspects of your life, you can get your bite on some edible fin-filled snacks. Drizly has a recipe for shark-themed jello shots, which involves shark gummies, coconut tequila, and Blue Curacao. Young At Heart Mommy has a way to make cake batter shark bait. Betty Crocker has a guide to making a shark pancake breakfast.
Wear Your Sharks
Black Milk Clothing has leggings, bathing suits, and dresses with bite. Retailer Yes Style sells a killer shark backpack and other accessories that might just make you the coolest kid — or adult — on the block.
The Shallows
Blake Lively stars in this surfer-stranded-on-a-rock vs. vicious shark flick, which is currently in theaters.
So even though Shark Week may be over for now, the spirit swims on.
Image: Discovery Channel