The Main Difference In The BECCA Skin Perfectors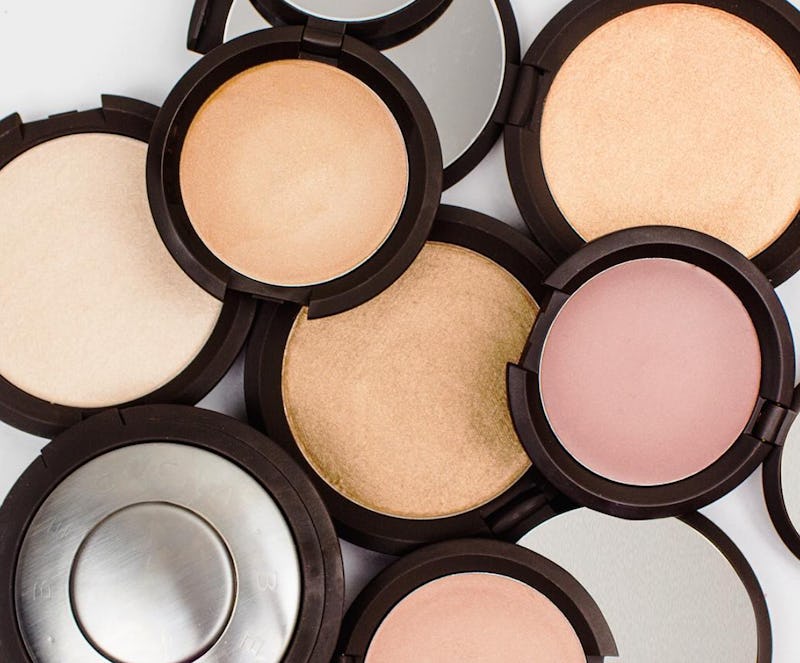 It's all in the details. BECCA offers its Shimmering Skin Perfector as a liquid in a tube, like the Jaclyn Hill Champagne Pop shade, and in Pressed Powder and Poured Creme formulas, which live in compacts. There are additional subtle differences in the formulas that come packaged in the compacts. What's the major difference between the Shimmering Skin Perfector Pressed and the Shimmering Skin Perfector in Poured Creme? How do you know which is better for you and make a choice when shopping? I know it's confusing, but chill. You got this. It all depends on what you want the product to do. You choose the compacts based on either your desire for a subtle highlight or for something deeper and more pigmented.
The Shimmering Skin Perfectors in compacts come in different finishes. Obviously, when the product is applied, it interacts with your skin's texture, type, and tone, and that's how you get your glow. The same product will look different on you than it will on someone else.
Shop The Shimmering Skin Perfector Pressed Highlighters Collection
Shop The Shimmering Skin Perfector Poured Creme Highlighters Collection
Here is the breakdown of the main difference between the Pressed and Poured Creme formulas. Pressed offers a high shine highlight, per the BECCA Insta post, while the Poured Creme, whose name just sounds dreamy and creamy, allows for a more sophisticated glow.
Get that glow, girl! Once again, if you want a maaaj or statement glow, go with Pressed, with absorbs and reflects light. If you prefer something a little more color-saturated and buildable, then Poured Creme is your best bet.
Shimmering Skin Perfector Pressed in Rose Gold , $38, BECCA Cosmetics
BECCA really has established itself as the (rose) gold standard when it comes to helping beauties achieve their glow. The Pressed version is more about the highlight than the pigment.
Shimmering Skin Perfector Poured Creme in Rose Gold , $38, BECCA Cosmetics
The Poured Creme version of the same shade has deeper, more concentrated color. You get more color payoff with your shimmer.
That concludes your crash course in the BECCA Shimmering Skin Perfector compacts. We hope this took some of the guesswork out of shopping these beauties.
Images: BECCA Cosmetics/Instagram (1); Courtesy of BECCA (2)