Is 'The Winds Of Winter' The Last Book?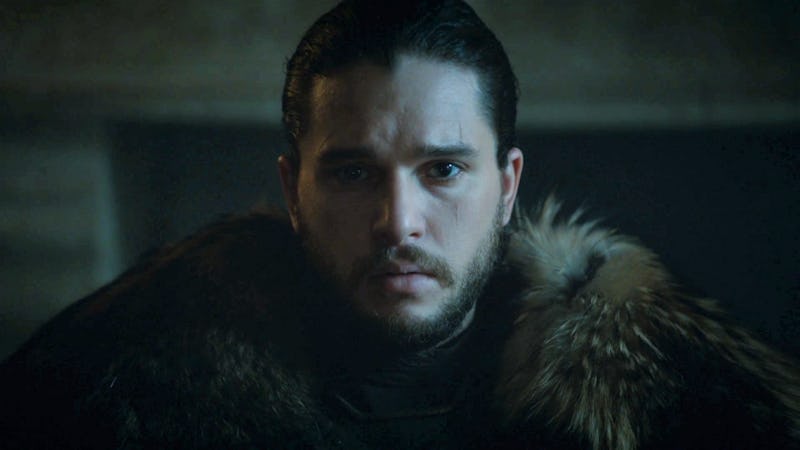 The release of the sixth A Song of Ice and Fire book could bring some much needed respite to Game of Thrones fans, who face up to a year without Jon, Daenerys, and the rest. But is The Winds of Winter the last book? Not if George R.R. Martin has anything to say about it.
Martin originally conceived of ASOIAF as a trilogy, but the story of court intrigue has sprawled out over time. The Winds of Winter was the working title of the original trilogy's final installment. In 2006, Martin announced that the seventh book would be titled A Dream of Spring. He hopes ASOIAF will end there, but admitted in a 2011 interview with Entertainment Weekly that A Dream of Spring would be the final installment only "until I decide not to be firm."
A Song of Ice and Fire Boxed Set, $30, Amazon
Readers have been waiting for The Winds of Winter since A Dance with Dragons hit store shelves in 2011. HBO's Game of Thrones television series caught up with its source material at the end of Season 5, when Jon Snow lay dying after a brutal betrayal by his Night's Watch brothers.
Martin had promised an October 2015 — then March 2016 — release for The Winds of Winter, but announced in January that, not only was the sixth book not complete, it would not be released before Game of Thrones Season 6 began in April. ASOIAF fans worried that Game of Thrones Season 6 would spoil the books, despite Martin's assurances to the contrary.
Now, Martin has a full year to get The Winds of Winter out in time for Game of Thrones Season 7. That's not to say the book was ever truly late to begin with, however. At this point, it's clear that Martin won't finish ASOIAF before HBO's series ends its run, but that's the least of fans' worries.
Twenty years after the release of A Game of Thrones, the idea that Martin — who turns 68 this year — could die before the series is complete haunts many fans. Although he rightly finds it offensive when people question his age and health, fans can't help worrying that those factors might get in the way of the last two novels in the author's epic series. Even journalists charged with transporting Martin get the jitters. From Entertainment Weekly:
Driving George R.R. Martin to lunch in Santa Fe is really nerve-racking. You're acutely aware of transporting valuable literary cargo. Should another driver run a red light, you don't want to have to explain to millions of fans why they're never going to find out what happened next to Jon Snow and Tyrion Lannister.
With no release date announced and nothing but rumor surrounding it, The Winds of Winter continues to elude Martin's readers. Winter finally arrived in the final episode of Game of Thrones Season 6, but ASOIAF fans may have a few more long months of summer ahead.
Image: HBO
FYI, Bustle may receive a portion of sales from products purchased from this article, which were added independently from Bustle's sales and editorial departments after publication.