This Is Kylie Jenner's Favorite SUEDE Puma Sneaker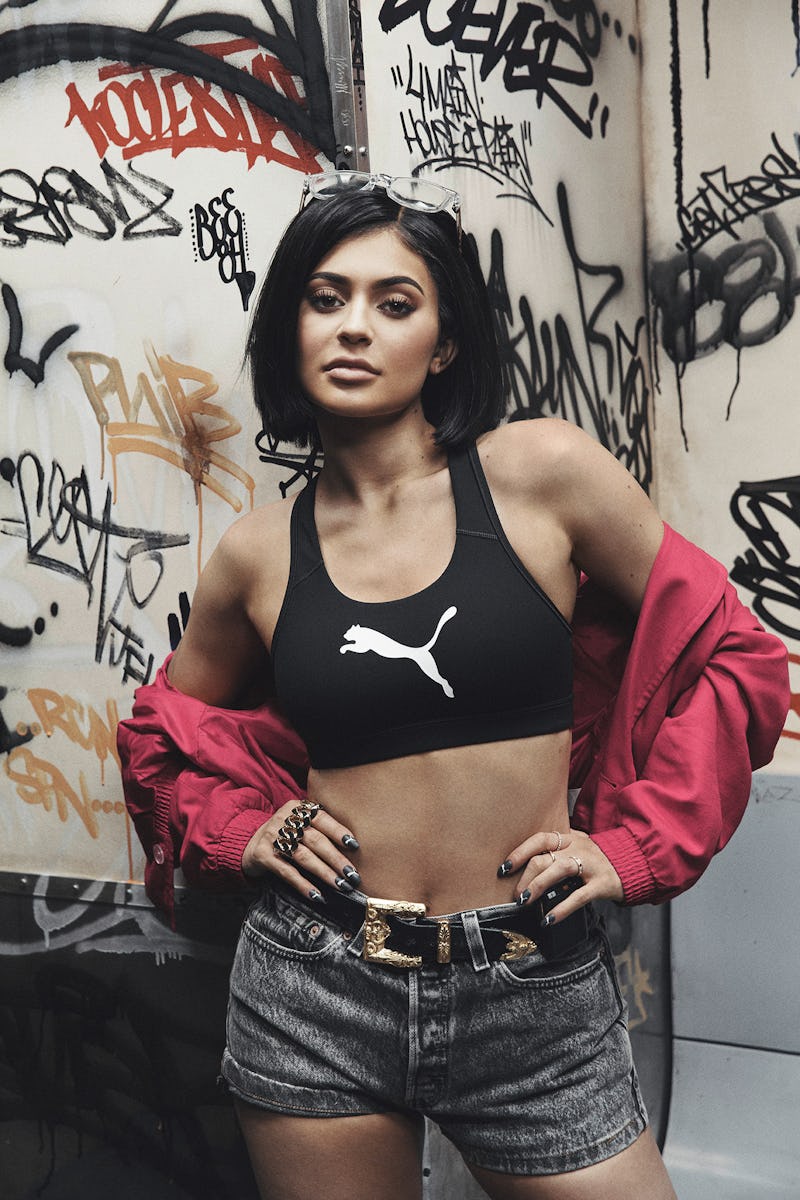 In case you missed it, Kylie Jenner's newest Puma ads feature the youngest Jenner sister in 80's-vibes athleisure. In one image, she wears a white track suit and carries a boom box, while in the other she rocks a maroon windbreaker, clear glasses and high socks. But the most notable items in these vintage-inspired outfits (the fact that the '80s is now considered "vintage" is painful, by the way) are the suede sneakers — which Kylizzle is fully endorsing as an important part of 2016 style.
The Puma Suede sneaker has actually been around since the '60s, and has been an important part of trends spanning the decades. First, it was endorsed by trackstar Tommie Smith. Then, in the '70s basketball legend Walt "Clyde" Frazier was known to regularly wear the shoe, and finally in the '80s it was central to the hip hop scene in New York City. Now, it's Kylie's turn to rock the classic shoe.
The youngest Jenner whole-heartedly agrees with the timelessness and appeal of the Puma Suede. She loves the rich, vibrant texture of the fabric, and the color depth that seemingly never fades. She especially loves the laces on the suede sneakers, and calls them her "go to" sneaker in her closet.
So which are her Suede sneakers of choice (after all, we've seen her shoe closet and can imagine she has more than one option)? "The black and white version is my favorite," she says, "I wear a lot of black!"
While black and white may be Kylie's favorite shade (and, I'll admit, she looks pretty awesome wearing them) the Puma Suedes come in a variety of colors.
(The red ones look so fresh on her, right?)
This season's collection will also come in red and white, blue and white, and navy and white.
Personally, I like the red and white. I can imagine them looking cool with a pair of boyfriend jeans and a crisp white t-shirt, or even with a casual day-time dress.
The sneakers — in these four color ways and many more — retail for $65, and are available online at Puma.com
Images: Courtesy of Puma