The Internet Is Crazy For Churro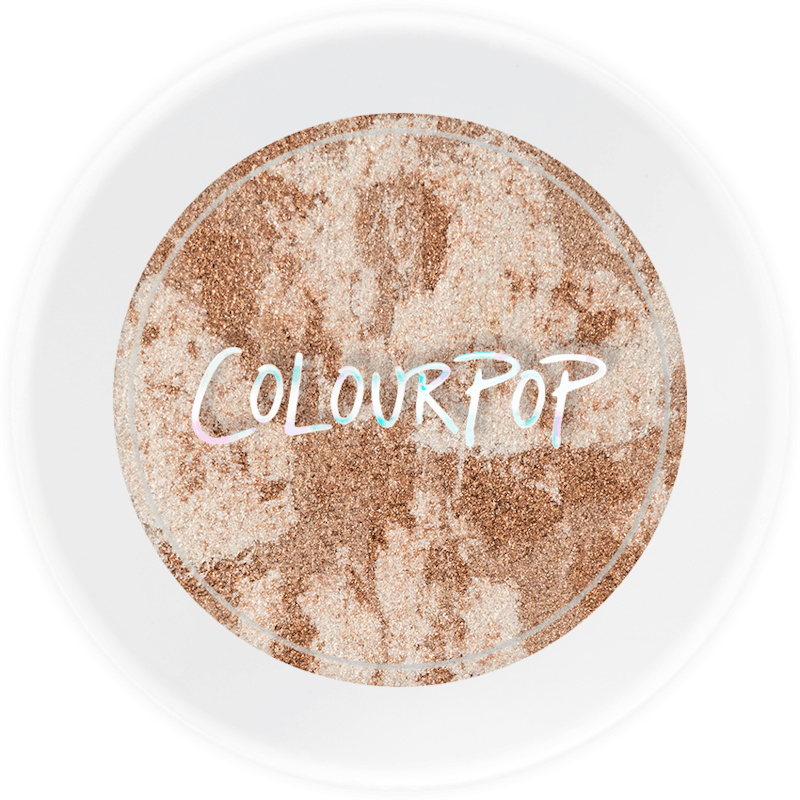 When this brand releases a new product, you can pretty much guarantee that it's going to be amazing, no matter what it is. But, their latest tie-dye highlighter is probably their biggest hit yet. Check out the best Twitter reactions to ColourPop's Churro Highlighter because if the Internet has anything to do with it, you will be seeing this product again soon.
ColourPop has made it clear that this product was not easy to produce, since it was a very special compilation of several different highlighter shades. And while they may have made quite a lot of these in a short time frame (literally overnight), this highlighter still sold out in just one minute. Because clearly, if someone says "churro," people come running.
As if the name of this incredible shade wasn't enough to sell you, the sparkly gold, bronze and peach goodness it had to offer definitely would. It couldn't have lived up to its dope name more. By the looks of it, it will most certainly give you a "covered in cinnamon and sugar" kind of glow. And really, what more could you ask for in life, you know? So, here's to hoping that people begging via Twitter will incline them to bring this highlight back. Clearly, there's nothing people wouldn't do for it. All in the name of Churro!
You heard 'em! Let's break the Internet!
Hopefully, our collective power will be able to convince them.
It's undeniably the best thing ever.
1. Kill 'Em With Highlight
Shine on them haters!
2. Churro Glow
Do it for the Churro glow.
3. Sugar High
Well, that's one way to end a sugar rush.
4. Churro Cry Face
Don't make us do the Churro cry face again, please.
5. Shopping For Churro
Is there anything better in life than actually getting to purchase this highlighter?
6. The Best Life
How can we live our best lives without it, you know?
7. SOS
This is basically a life or death situation here.
8. Greatest Desire
Really though, have you ever wanted anything more?
9. Tears
It's my Churro, and I'll cry if I want to.
10. Churro = Life
This highlight is everything.
11. You Don't Get It
If you don't get why the need for Churro is so strong, we can't be friends.
If there's anything I've learned in this life, it's that you can never have too many churros or too much Churro highlight. Never!
Images: Courtesy ColourPop (1); Giphy (1)