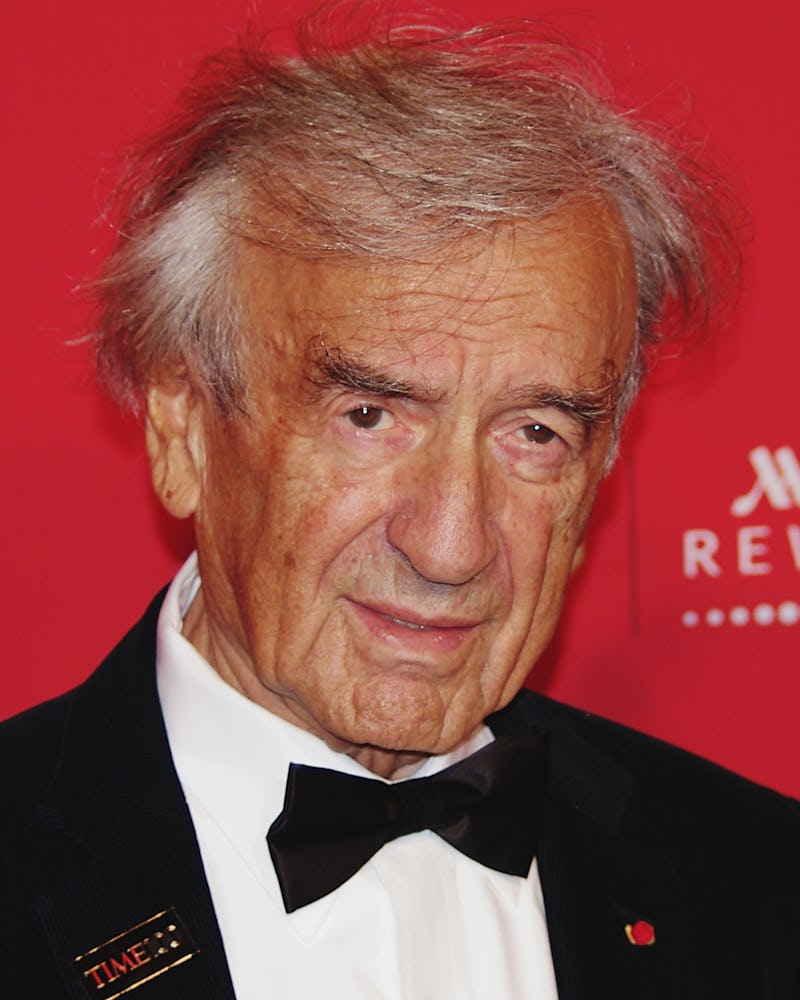 Sad, sad news to end this Saturday. On July 2, Night author Elie Wiesel died in his Manhattan home, survived by his wife Marion Erster Rose and son Shlomo Elisha Wiesel. Though it's not yet clear how Elie Wiesel died, is it clear that the world has lost one of its greatest writers and advocates of peace
Wiesel's list of accomplishments are nearly unending. As perhaps the most recognizable Holocaust survivor in the world, Wiesel dedicated his life to writing and to speaking out against atrocities. In 1986, Wiesel was awarded the Nobel Peace Prize for his efforts speaking out against racism, violence, and inequality. During his lifetime, Wiesel also received the U.S. Presidential Medal of Freedom, the French's rank of Grand-Croix in the Legion of Honor, and was knighted Commander of the Order of the British Empire. However, his greatest achievement and most lasting work will forever be his 1960 non-fiction account of his time in the Nazi German concentration camps, Night.
In Night, Wiesel laid bare his soul and offered the world one of the most startling and heartbreaking accounts of life in the concentration camps ever committed to the page. The book slowly became a bestseller, eventually becoming a staple in school curriculum and an Oprah Book of the Month Club pick. Through Night, Wiesel shared the most horrifying period of his life, and produced a powerful historical account of the world's darkest hour.
The Jewish community is mourning the loss of the prolific Wiesel, whose work as an activist for peace and change are as notable as his legendary literary career. Israeli Prime Minister Benjamin Netanyahu issued a statement on the passing of his friend Wiesel, saying, "Gave expression to the victory of the human spirit over cruelty and evil, through his extraordinary personality and his fascinating books. In the darkness of the Holocaust, in which our sisters and brothers were killed — six million — Elie Wiesel served as a ray of light and example of humanity who believed in the goodness in people."
Wiesel was 87.
Image: David Shankbone/Wikimedia Commons