13 2016 Movies Every Romantic Will Love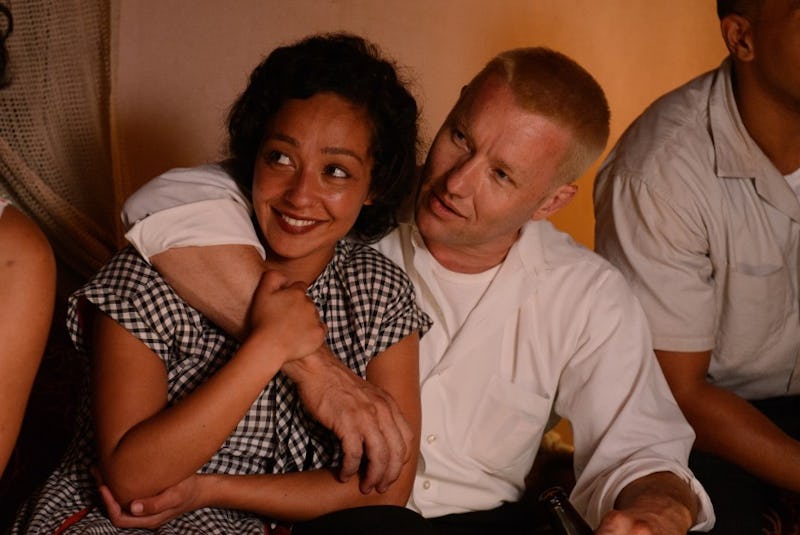 So far, 2016 has been an OK movie year for romantics — we've already had one Hollywood-approved Nicholas Sparks movie (The Choice) and an indie romantic comedy (Sing Street), but it hasn't been epic. Based on the first six months of the year, it would be fair to say that the movie industry has traded in romantic movies for superhero spectacles and buddy comedies. Ah, but the second half of 2016 is coming to the rescue of romance lovers everywhere. Audiences craving a little on screen loving will finally have reasons to flock to the theaters with these 13 movies below, ones every romantic should be looking forward to.
The romantic movies coming our way in 2016 range from comedy to science fiction to drama, so expect a lot of laughs, special effects, and tears (not necessarily in that order). We all know romantics come in all different shapes and sizes, some like period dramas, others are more into the romantic comedies. But, whatever you like, there's a 2016 movie to cater to your romance needs. Now, if you're like me and you love all kinds of romance, well, then, you'll probably want to see all of these 13 movies coming out in the second half of the year. Whether you see them all, or only one, I guarantee that your favorite romantic movie of 2016 is in this bunch.
Woody Allen's latest romantic comedy might make a few audiences cringe thanks to, well, Allen. But if you are the kind of person that can overlook the personal life of a director, then Café Society is probably a safe bet to satisfy romantic desires.
2. Equals — July 15
Equals combines romance with science fiction, and is perfect for audiences who can't get enough of love-at-first-sight stories. Kristen Stewart and Nicholas Hoult star as two people who fall in love despite the fact that they live in a society free of emotion. So, not only are they soulmates, it's also a forbidden love. I'm swooning already.
Florence Foster Jenkins is more of a biopic than a romance, but the story, about a wannabe opera singer (Meryl Streep) and the husband who helps make her dreams come true (Hugh Grant) is pretty romantic, if you ask me.
Based on the book by Philip Roth, Indignation is a drama first, romance second, so don't go to the theater expecting to see a 1950s period romance.
Before we get into all the election craziness sure to come in the fall, Southside With You will show you a lighter, more romantic side of our current President, Barack Obama, as it follows his first date with our now First Lady, Michelle Obama.
The Light Between Oceans, based on the book by M.L. Stedman, tells the tragic story of a young couple who rescue a baby, only to meet the baby's biological family down the line. It stars Alicia Vikander and Michael Fassbender, so, you know, romance abounds. (Note: you'll want tissues for this one.)
Bridget Jones is back, and she's pregnant. In typical Bridget fashion, she's also caught up in a love triangle... with Patrick Dempsey and Colin Firth. Yeah, being her doesn't suck.
Loving tells the true story of Richard and Mildred Loving, a couple who were arrested in 1958 for being married because they were of different races — Richard was white, Mildred was black. The couple's determination to be married ended with the 1967 Supreme Court decision Loving v. Virginia, which made interracial marriage the law of the land. The movie is likely a bit more historical drama than romance, but what's more romantic than fighting for love?
OK, so when you think Fantastic Beasts and Where to Find Them, your first thought is probably Harry Potter, not romance. But, the movie will document the moment when Newt Scamander (Eddie Redmayne) met his future wife, Porpentina Goldstein (Katherine Waterston).
10. Allied — Nov 25
There's not a lot out there about Allied, the period romance starring Brad Pitt and Marion Cotillard set in 1942 Casablanca. It's also a spy thriller, so, if you like, well, Casablanca, Allied is probably a safe bet.
Romantic comedy musical starring Emma Stone and Ryan Gosling. There is nothing else you need to know.
For the younger set, The Space Between Us is a romance that crosses the galaxy, or, at least the solar system, about a boy raised on Mars who goes to Earth and finds the girl of his dreams.
Jennifer Lawrence and Chris Pratt fall in love — in space. Passengers has been in the news for what feels like forever, and it's one of the last big romance movies coming out in 2016. Granted, the space adventure might be a bit more action packed than your average romance, but it has Lawrence and Pratt in it, so, I feel pretty good about the film's romance potential.
Who's ready to go to the movies and witness love the way it was meant to be? I'll meet you there.
Images: Amazon Studios/Lionsgate; A24; Paramount Pictures; Miramax/Roadside Attractions; Focus Features (3); Walt Disney Studios; Universal Pictures/Miramax; Summit Entertainment/Roadside Attractions; Warner Brothers; Summit Entertainment; STX Entertainment