10 2016 Back To School Makeup Essentials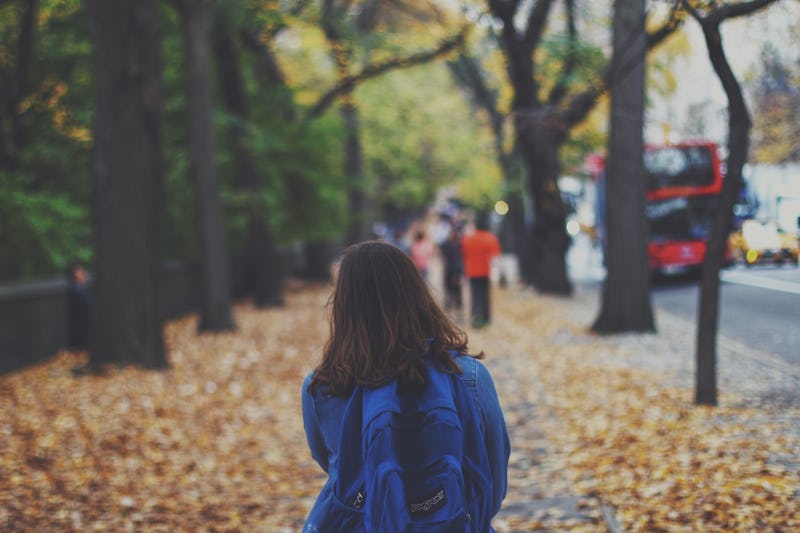 While the weather still feels undeniably summer-like, it's hard to deny that that the impending school year is right around the corner. Now is the time to prepare, and these ten 2016 back to school makeup essentials will get you out the door and to class before you even have time to press snooze for the third time. From mascaras to BB creams to blush, these essential products will not only fit perfectly in your bag, but will also help you look wide awake for those early morning classes.
Back to school makeup often consists of the simplest of looks, and perhaps because of that simplicity, the quality and types of products you use make all the different. A full coverage foundation, a couple of contour stick, and some brow pomade may be part of your daily routine on the weekends but when 7 o'clock in the morning rolls around on the first day of classes, you'll be reaching for the easiest items in your arsenal.
Back to school beauty is, after all, basically a lazy girl's guide to makeup. From multi-tasking products to getting the most impact with your look for as little time as possible, these ten back to school makeup essentials are the answer to your lazy girl, back to school problems.
1. BB Cream
Garnier Skin Renew Miracle Skin Perfector BB Cream, $12.99, Target
BB Creams are a perfect choice for their ease of application. Whether you choose a sponge, a beauty blender, or your fingers, it's fast, easy, and basically fool-proof.
Smashbox Camera Ready BB Cream SPF 35, $39, Sephora
The other great feature of a BB cream? It's a two-in-one prodcut. With skincare benefits and skin-perfecting elements, it's ideal for back to school.
2. Mascara
Too Faced Better Than Sex Mascara, $23, Sephora
The Better Than Sex mascara is a cult favorite. With volumizing properties and jet black color, it's a one-swipe-and-done product.
L'Oreal Voluminous Carbon Black Building Mascara, $8.49, ULTA
Want something more affordable? The Carbon Black my L'Oreal is another perfect, build-able mascara. Want something more natural? Carbon Black can give it to you, but with a few extra minutes and some extra time, you can get drama, too.
3. Brow Filler
Benefit Gimme Brown Volumizing Fiber Gel, $24, Sephora
Gimme Brow takes a few seconds to swipe onto your brow but gives an undeniably filled-in effect. With product that adheres to existing hairs, it's perfect for back to school beauty.
Maybelline EyeStudio Precise Micro Pencil, $7.99, ULTA
For just a few moments more, you can give your brows a little more pizazz. The Maybelline pencil will give your brows a filled-in look or you can build them up. Never underestimate the power of brow to complete the whole face.
4. Blush
NARS Blush in Orgasm, $30, Sephora
Blush truly wakes up your face, and Orgasm is a cult classic.
Physicians Formula Multi-Colored Blush in Blushing Berry, $12.49, ULTA
Swipe a bit on in the morning, and you'll look instantly refreshed.
5. Concealer
Urban Decay Naked Skin Weightless Complete Coverage Concealer, $28, Sephora
UD's Naked Concealer is practically flawless in my opinion and is great for covering any lack of sleep from the night before.
Garnier Skin Renew Anti-Dark Circle Roller, $12.99, ULTA
For a little extra umph to cover up a lack of sleep, Garnier is your go-to.
Images: Jake Ingle/Unsplash; Courtesy of brands