'Big Brother 18' Had A Landslide Vote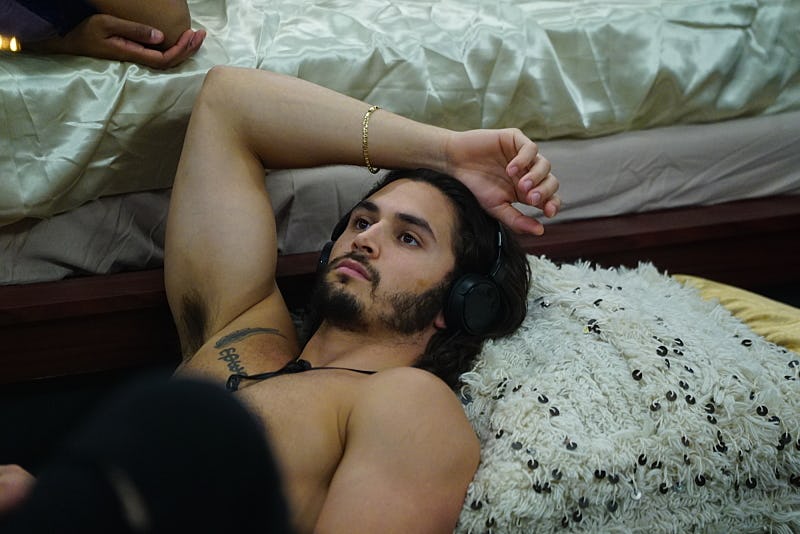 After trying to rally last minute support from his fellow houseguests, Victor was evicted from Big Brother 18 on Thursday night, so it seems his efforts were too little, too late. Victor's last minute strategy of telling everyone in the house that he won the Road Kill Competition and put Tiffany up for eviction failed, and he was sent home in a landslide nine to one vote. His one friend in the house, Paul, voted to evict Bronte instead. But thanks to the Battle Black twist, Victor can still come back to the game — if he beats the other first evictees in the new competition.
For a moment, it looked like Victor might be safe from the 8-Pack plan to backdoor him, with some members of the BB18 house's biggest alliance growing nervous about Tiffany. Da'Vonne was especially eager to evict Tiffany while they could, and Tiffany's attempts to create a new all-women alliance with Bridgette, Nicole, and Bronte didn't help matters. Victor might have been hoping to capitalize on that unease, but in the end, it failed, and the 8-Pack all voted to evict Victor instead of Tiffany or Bronte. That said, Tiffany would be wise to watch her back in the house now that the 8-Pack has turned against her.
One thing that was revealed during Victor's elimination: he was apparently not well-liked among the ladies of the house. In her goodbye message to Victor, Natalie said that she hoped the experience had taught him to be nicer to people "especially women." There have, in fact, been many reports of Victor and Paul making sexist comments on the BB18 live feeds. However, none of them have made it onto the TV broadcast of the show yet, so viewers may have been surprised by Natalie's goodbye message.
If Victor does win the Battle Back and return to the house, it'll be interesting to see how Natalie treats him, and how he acts towards the women in the house knowing that they didn't appreciate his behavior before.
Image: Monty Brinton/CBS