Get Ready For Kathleen Lights x ColourPop Glosses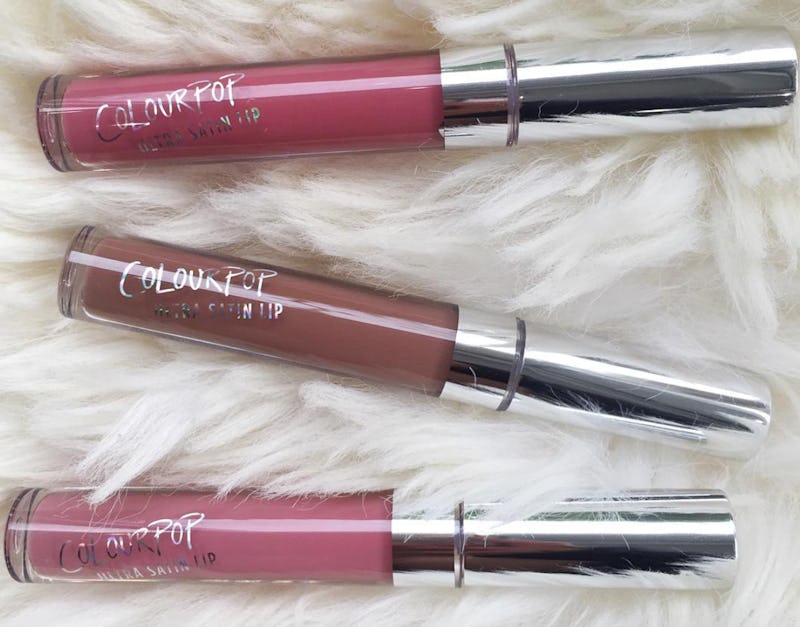 The latest high profile vlogger x Instagram makeupista x brand collab is on deck and upon us. The lovely and talented Kathleen Lights and ColourPop Cosmetics have teamed up for a makeup collection, which includes three lip glosses and a brown creme gel eyeliner in two iterations. The collection is coming soon. How soon? Sooner than you thought! The indie brand, which is based in L.A. and is known for offering on trend products with major color payoff at crazy affordable prices, has confirmed the release date for the trio of beautifully neutral glosses in pink and nude shades and the works-for-everyone liner. When can you buy the Kathleen Lights x ColourPop lip glosses and more?
Grab those credit cards for Tuesday, July 12, makeup lovers! That's when the glosses, which are of the Ultra Satin texture and are named Alyssa (a mauve pink), November (a bright pink), and Point Zero (a taupe brown), and a dark eyeliner, named Mr. Bing, go on sale. These babies are "must own" for painting your pout and for lining your eyes.
I also expect them to sell out rather quickly, since most ColourPop products fly off the digital shelves. Plus, the Kathleen Lights x ColourPop collection is surrounded by plenty of hype.
Ready to peep some super swatches? Check out these inner wrist color blocks.
The colors would look flattering and gorgeous on anyone.
Wands and weapons. Tools of the trade. Her mani matches the pinks, doesn't it?
As K. Lights herself says, her Mr. Bing liner, which comes in both pen and pot form, will make any eye pop! I so co-sign that plan.
Check out Kathleen Lights rocking the November Ultra Satin lippie on her pucker. What a gorge color.
Fans and shoppers have reacted with excitement over the Kathleen Lights x ColourPop products.
Previous ColourPop collabs include Karrueche Tran's collection, as well as Jaime King's Alchemy range.
Images: Kathleen Lights/Instagram (4)