Robby & Jordan Are Likely Still 'Bach' Buddies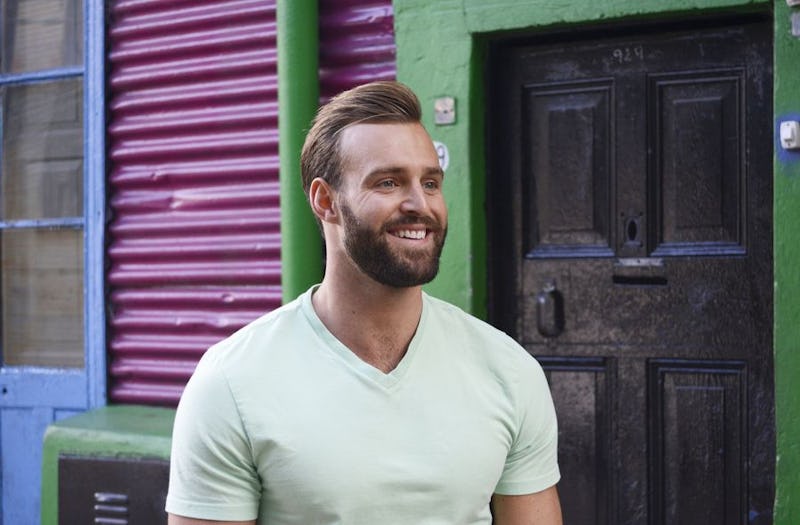 Sure, people watch The Bachelor and The Bachelorette for the romance and the drama, but one of my favorite things to look out for is the blooming of long-term friendships. I mean, let's face it — you're one in 25 and the odds are against you for becoming the husband or wife of the Bachelor or Bachelorette. But if you can make friends with any of those 24 men or women in your group, you're golden — it will all have been worth it. Bachelor Nation is small, and many contestants from season to season are BFFs. Are Jordan Rodgers and Robby Hayes still friends after The Bachelorette, though? These buddies seemed tight on JoJo's season of the show, but a lot can change from filming to real life.
Robby and Jordan seemed close from the start. Even though they're both (in my mind, at least) frontrunners for JoJo's heart, they took it all in stride, choosing to let their bromance grow rather than let competition get the best of them. I mean, these guys even had their very own spa today together, complete with champagne toasts and those little cucumber slices that spas use to de-puff your eyes. If that's not a comfortable friendship, I don't know what is.
But have Jordan and Robby continued this courtship since filming wrapped? My guess is yes, they have — you don't just lose a good friend like that — but distance may have proved to be difficult to manage. Their social media networks don't show a lot of the two together, but I know that even though they know how very far apart they are, it helps to think they might be wishing on the same bright star, you know? Absence makes the heart grow fonder or something like that.
What else have Robby and Jordan been up to since filming wrapped?
Jordan Is Tweeting About The Bachelorette
Jordan's not as serious about social media as some of his Bachelorette counterparts, but that doesn't mean he's not interacting with fans and teasing bits of the rest of the season. Here, he hints at more about his relationship with Robby, and I'm all hearts-with-eyes emoji about it.
Robby Is A Swimming Commentator
Robby is a world-class swimmer, so, especially in an Olympic year, it's not a surprise that he would be talking about the swimmers who are headed to Rio next month. Robby, why don't you go and take Jordan with you?
Jordan Is Still Taunting Chad
Guys, can't we just all get along? Sure, Chad wants to be Donald Trump's running mate, and sure, he straps suitcases to himself for pull-ups, but it doesn't mean you have to interact with him, Jordan. Just be chill, dude.
Robby Is Hanging With Another Bachelorette Alum
Hey, I like Alex and everything, but Robby, why didn't you go to visit your main man Jordan for July Fourth instead of Alex? What's going on here? Is there trouble in paradise? Are you on Bachelor In Paradise?
The way I see it, Jordan and Robby are likely friends like any other long-distance pals — they miss each other, but they ultimately don't get to see each other as much as they'd like.
Images: Veronica Gambini/ABC; Giphy