Luke & JoJo Are So Great Together On 'Bach'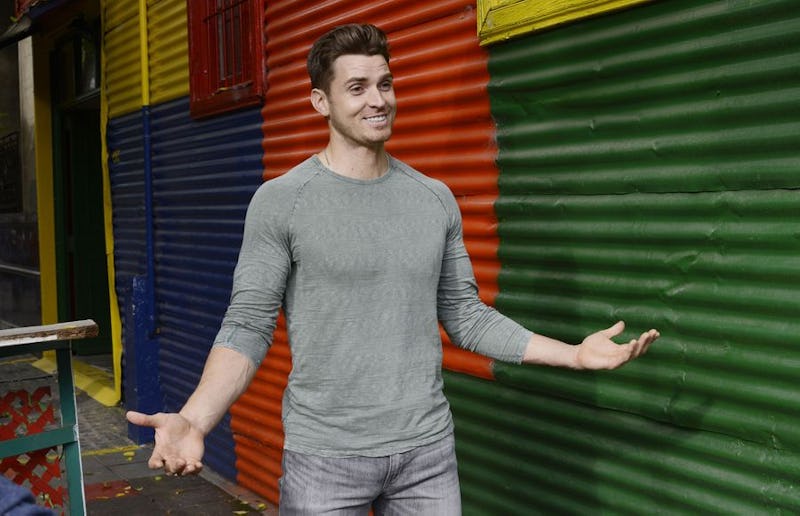 We're coming down to the wire, and I just don't know whom JoJo is going to pick on The Bachelorette. Sure, Jordan and Robby look like frontrunners, but I just can't discount Luke, especially after the one-on-one date that he and JoJo had in Argentina. They went to a ranch and rode horses and shot skeet and basically just lived the dream. While it sounds pretty basic (for a Bachelorette date), this date showed just how compatible JoJo and Luke are together on The Bachelorette.
Luke is from Texas, and he talked a lot about how being on this ranch with JoJo reminds him a lot of how things could be with JoJo if they ended up together — they could ride horses and spend a ton of time with his family and just live a normal, lovely life together. JoJo was really charmed by this, too — she was way into the fact that Luke is, as she says, "a man," who can ride and shoot and I don't know, spit? Something. Later, JoJo and Luke had a conversation about their future (as much as they could, at least), and Luke said that he didn't have any plans specifically, but just that she makes him happy and they would figure it out together. JoJo (and I) was super into that.
Luke is really climbing up the ladder for me now — Jordan and Robby are out there in the forefront, Chase is begging for scraps, and Luke is just being his quiet, confident self. There's a lot to be said for just trusting in the process (even if it is the process of The Bachelorette) and letting feelings develop and all that, and Luke seems not only comfortable in his own skin but also comfortable in the progression of his relationship with JoJo. Will he win? I don't know, but I think he has a good chance.
Images: Veronica Gambini/ABC