Why Luke Pell Should Be The Next Bachelor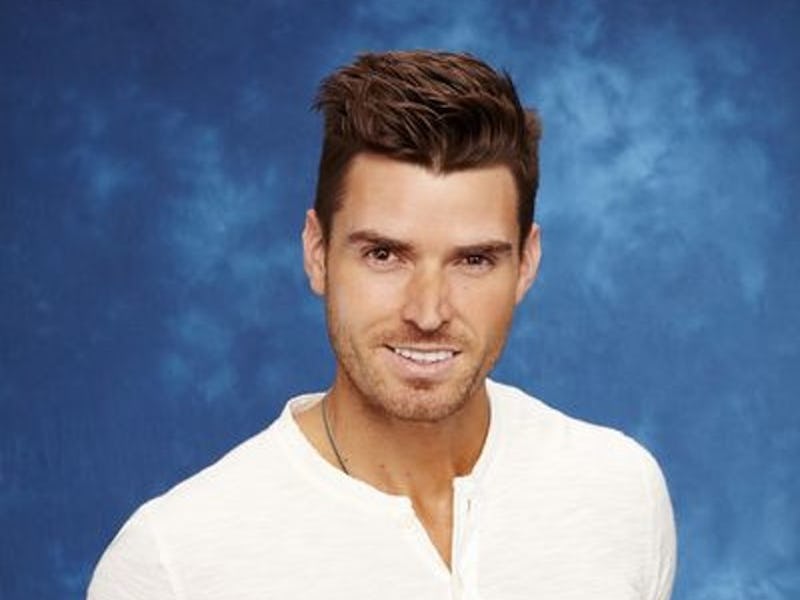 JoJo Fletcher's season of The Bachelorette is still in full swing, but Bachelor Nation is already thinking about the franchise's next show (Bachelor in Paradise) and the show after that (The Bachelor). Not only are fans trying to predict who JoJo will give her final rose to, but people also want to know if any of her suitors will end up as the next Bachelor. Out of all the dudes, I'm calling it now: Luke Pell will be the next Bachelor. There are so many reason why Luke would be the perfect choice to look for love on reality television — and not as a suitor with 25 other guys.
Luke is someone who I liked from the very beginning and I am sure that there are other fans that feel the same way. I feel bad counting him out when it comes to winning JoJo's heart at the end of The Bachelorette, but I'm just not feeling their connection. No offense to him, but I just do not feel that JoJo and Luke are the perfect match. Of course, there's a chance that I'm wrong about this, but I am just not seeing it. But, I do believe that there are plenty of factors that make Luke an ideal candidate to be the next Bachelor.
He Gets A Lot Of Screen Time
JoJo has been spending a lot of time with Luke and I have a feeling that this will continue. This means that viewers will have plenty of chances to get to know him and become invested in his happiness, giving us more motivation to watch his season of The Bachelor (as if we weren't going to watch already).
He Served In The Military
It says so much about Luke that he went to West Point and served in the army. It shows that he has discipline, loyalty, and loves his country. And aside from being a great human being in general, this would make him a great fit to be the Bachelor.
He Sings & Plays Guitar
Many women find it tough to resist a man who can sing and play guitar. I can see Luke wooing the ladies with his music for an entire season of The Bachelor. Plus, if I'm keeping it real, being on the show would be a great way to promote his aspiring music career.
He Is Good Looking
JoJo could not help gushing over how attractive Luke is when he showed up on night one. She freaked out over him almost as much as she did about Jordan, and I'm sure that 26 single ladies would have the same reaction when they stepped out of the limo for the first Bachelor episode.
He Is Pretty Guarded
This might not seem like a positive point to build the case for Luke to be the next Bachelor, but hear me out. Just like JoJo when she was on The Bachelor, Luke admitted that he has trouble opening up and letting people in. He has shared more as the episodes have gone on, by the end of the season I believe he'll be at the point where he will be ready to star in the show.
He Showed Up On A Unicorn
The last person to incorporate a unicorn into a limo arrival (JoJo Fletcher) ended up getting her own season, so maybe JoJo is setting a precedent with this one? I would like to think so.
He Has A Compelling Life
Luke opened up to JoJo about the trauma of losing one of his good friends while serving in the military. He has been through a lot and it would be very interesting to learn more about Luke's life for an entire season.
He Is "The Whole Package," According To Chris Harrison
I feel like this point says the most. When talking about which contestants to keep an eye on during JoJo's season, Chris Harrison had a lot to say about Luke. He told Yahoo!, "He is the whole package." The Bachelor host also said, "He might be too perfect on paper but not add up in real life," which makes me think that he gets pretty far, but JoJo doesn't pick him.
Unfortunately, it will be a little while until we know who the next Bachelor is, but let's cross our fingers and hope to hear the name Luke Pell.
Images: ABC/Craig Sjodin (1); ABC/Rick Rowell (3)