Shop Lottie Tomlinson's Nails Inc Paint Can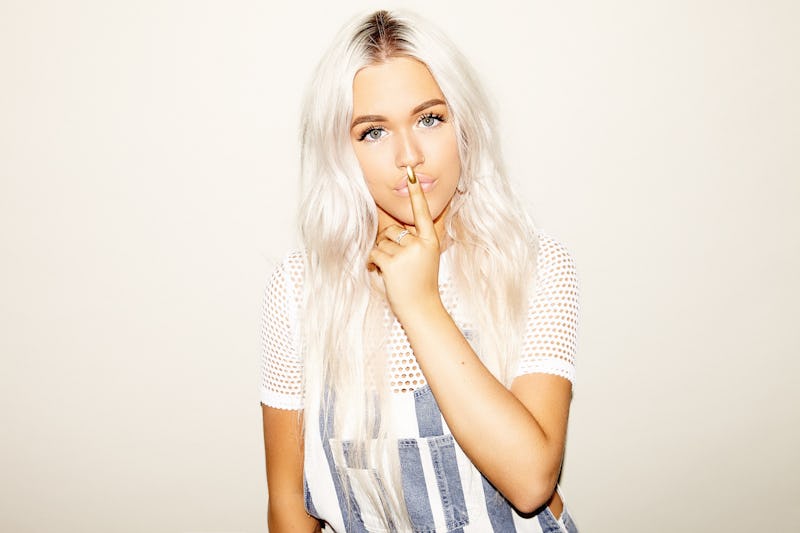 You may know Lottie Tomlinson as Selena Gomez's super talented makeup artist, but it turns out her talents extend way beyond just makeup. Lottie Tomlinson has teamed up with Nails Inc on a Paint Can polish, proving that she is way more than just One Direction star Louis Tomlinson's little sister. If you are now wondering where to buy Lottie Tomlinson's "Good As Gold" Nails Inc Paint Can, I've got you covered with all the details.
As you may recall, Nails Inc pretty much pioneered the whole spray-on nail polish phenomenon, and it has totally been trending ever since. It only makes sense, then, for the brand to team up with an influential social media star like Tomlinson to launch their next spray polish offering.
Titled "Good As Gold," the Tomlinson X Nails Inc collab features a metallic gold color that is totally gorgeous, quite different from the label's first spray-on shade, which was a bubblegum pink. The limited edition paint can officially drops Friday, July 15, so you'd better mark your calendars now if you're hoping to snag some for yourself. That leaves just one question — where can you shop the highly anticipated gold spray polish? Good As Gold will be available for purchase at nailsinc.com.
How stunning does the shade look on Lottie?!
Gold has never looked so good.
Tomlinson gave fans a sneak peek of the new polish on her Snapchat, and it's everything.
The countdown has officially begun!
Images: Nails Inc (3)