11 Novels For People Who Only Read Thrillers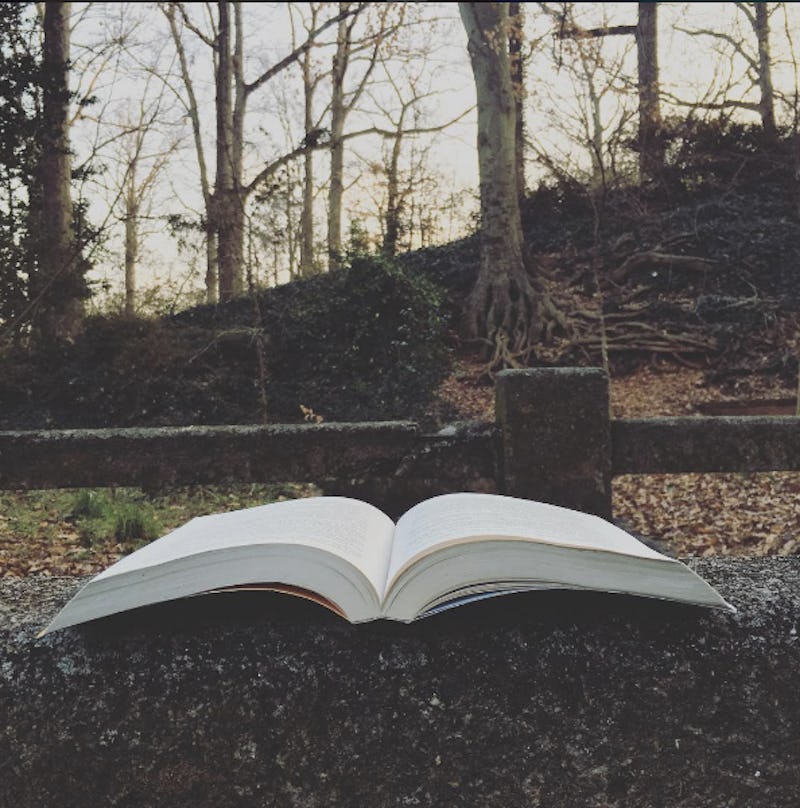 There's something about getting lost in a really great thriller that's unlike reading books of any other genre. Maybe it's the frantic pace of the books, always keeping you guessing until the very end. Maybe it's the missing people, the murders, and the deceit that you just can't get in real life (at least, I hope not). Thrillers have always had a massive fanbase, but since books like The Girl on the Train, The Girl With the Dragon Tattoo, and Gone Girl (you know, all the "Girl" books) hit the shelves, thrillers have started to reach more people than ever before.
Because so many people are reading the same buzzy books, we tend to hear about the same ones — a lot. Think about how many books have been compared to Gone Girl since 2012. It's probably impossible to list them all! So, after a while, the thought of reading another thriller can be daunting. There seem to be so few plots left that you haven't read! I know that feeling. I'm constantly finding myself stuck in a loop, reading nothing but thrillers, and in need of a break from all the action.
There are tons of books that take the best aspects of your favorites and unravel a story that's just as compelling and brilliantly plotted as even the best thrillers. Here are 11 books that are perfect for readers who only read thrillers.
1. Hausfrau by Jill Alexander Essbaum
A novel of affairs and infidelity hardly seems like fare for die hard thriller-readers, but the slow burn of Essbaum's plot will unfold in the best way, something thriller fans like myself love about a good mystery/thriller novel. Anna Benz is a good wife, mostly. She is a housewife, the mother of three children, but she feels entirely alone. Her life unravels slowly, and readers get to peel away the layers of her life and personality like the clues to the most delicious mystery.
2. Shelter by Jung Yun
Kyung Cho and his wife Gillian are a small, young family living in debt in a house they can't afford, due to some bad decisions in the past. Kyung's parents live a short distance away, in an exclusive neighborhood, but Kyung can't bear to ask for their help. They provided for him as a child, but they were never kind to him. When unforeseen events leave the Chos all under the same roof, tensions rise and secrets and old guilt are brought to the surface.
My Sunshine Away starts out on an intense note, and only gets deeper from there. This doesn't have the quick pacing of a typical thrilling, but it makes the reader wait to finally find out what happened. It has all the pieces that make you think like a thriller, with a literary fiction angle that will keep you reading until the very last page.
The Husband's Secret has spent innumerable weeks on the bestseller list, and is by no means, a secret. Moriarty's books are almost always misleadingly classified as "chick-lit" or "women's fiction," (not a bad thing!) but there is an amazing thriller aspect to this one, as hinted at in the title, that make it the perfect summer read for fans of almost any genre.
A once best-selling author climbs into a tree... and vanishes completely. Her children are determined to find her, her translator jumps on the next flight to Brazil to help them do it, and just when it seems impossible to find a writer who doesn't want to be found, the clues start rolling in. Ways to Disappear is a gorgeously told story that will engage thriller fans, and literary fiction fans alike!
6. June by Miranda Beverly-Whittemore
Miranda Beverly-Whittemore is the queen of delectable family dramas, and her newest, June, will reel you in with the intensity of a thriller, and reveal itself to be a complex story of family and money, the topics of some of the best thrillers around.
While The Secret Life of Violet Grant is definitely in the historical fiction camp, the mysterious suitcase that shows up on Vivian Grant's doorstep will intrigue even the most adamant thriller readers. As you begin to find out more about the person behind the suitcase, you will find yourself flipping pages faster than ever before.
Peggy Hillcoat's father is ready for the apocalypse. He makes her run drills to prepare for the end of the world, he has a stock pile of food and supplies in his basement, and one day, he tells Peggy they are the last two people living in the world. He takes her to a cabin in the woods where they live for years and years. Beautifully told with twists abound, this is the perfect read for those who like their thrillers with a bit of an emotional touch.
Megan Abbott is the queen of the not-quite-thriller, not-quite-coming of age novel. The End of Everything is about the complicated time between childhood and teenage-hood that is especially difficult for girls just coming into themselves and their friendships. Thirteen-year-olds Lizzie and Evie are best friends — but when Evie disappears without a word, Lizzie is forced to question everything she thought she knew about her friend, and herself.
Everything I Never Told You is perfect for thriller fans because it is about a missing girl, and aren't the best thrillers about missing girls? Lydia, the oldest in a Chinese-American family, has gone missing. No one has seen her, nothing appears to have happened, but she is gone. What unfolds is a family drama, and a perfectly plotted, slow unveiling of secrets that will have readers racing for the last page.
Another genre stretch here, but hear me out. For most thriller readers, we love the adrenaline rush of finding out what happened, racing to the last page, and losing ourselves inside the story completely. With The Bone Clocks, David Mitchell will hook you from the first page with missing people, voices, and a bit of magic. There are more twists and turns than even your favorite thriller, and you won't regret stepping out of your genre comfort zone for this one.
Image: Instagram/theblondebookworm