Here's How To Enter Tarte's Latest Giveaway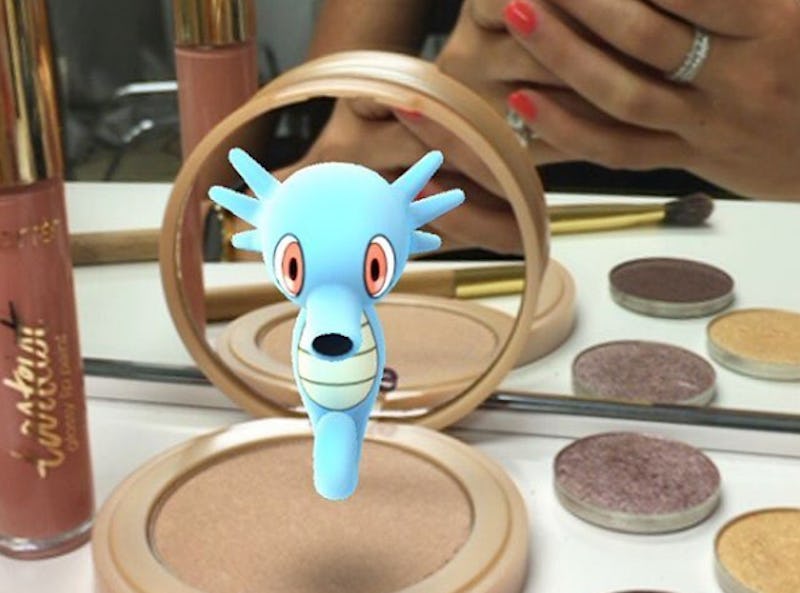 Pokemon GO is taking over cities all over the world. Even beauty lovers are obsessed with it, and this latest giveaway proves it. Tarte is giving away $100 to their site, and all you have to do is post your best Pokemon picture. You'll want to hurry though. Because not only do you 'gotta catch em 'em all, you also have to do it before the giveaway ends.
Unless you've been hiding under a rock, you probably already know what Pokemon GO is. The GPS-based app has people running all around town to catch mystical creatures and stock up on Pokeballs. If you're a beauty lover and haven't gotten into the game yet, you'll want to now. Tarte is giving away a $100 gift card to the person who posts the best Pokemon GO picture. It's that easy, people!
All you have to do is follow Tarte on Instagram, catch a Pokemon, and tag the company in your post. If you can do all that before 3:30 pm EST on July 13, then you'll be entered to win. Five lucky people will be chosen to win a gift card, so you're chances are actually pretty good. Who knew love for makeup and Pokemon could combine so flawlessly?
If Horseas are just hanging around makeup tables, then this could be the easiest giveaway you enter this year. Who knows what else could be hiding in your makeup bag.
According to Tarte's Instagram post, the five winners will be announced on July 14. It's open to international fans as well. Getting paid in makeup for playing Pokemon GO? It doesn't get much better than this. Here's what a $100 gift card to the brand can get you — but of course if you win you're free to pick whatever you want!
1. The Entire Naughty Nudes Lip Paint Collection
Creamy Matte Lip Paint Naughty Nudes in Choker, $20, tartecosmetics.com
With your winnings, you could get all five shades from the '90s inspired lipwear line.
2. Two Tartelette Eyeshadow Palettes
Tartelette 2 In Bloom Palette, $45, tartecosmetics.com
Or you could opt for both the Tarte In Bloom palettes with one winning catch.
3. Tarteist Contour Palette & Brush
Tarteist Contour Palette, $45, tartecosmetics.com
If contouring is more your type, you can snag the face kit as well as their new double-sided Sculpt And Slim Brush to go with it.
4. Five Limited Edition Liners
Limited-Edition Lights, Camera, Lashes Liner, $20, tartecosmetics.com
Because it won't be around forever, people!
5. Four Lip Sculptors
The Lip Sculptor Lipstick & Lipgloss in Basic, $24, tartecosmetics.com
You can own half of the entire collection thanks to one Pokemon.
6. Maracuja Neck & Eye Treatment
Maracuja Neck Treatment, $49, tartecosmetics.com
Not only can your face be fully moisturized, but your eyes will too.
7. Over Half The Metallic Shades Collection
Tarteist Metallic Shadow in Scandal, $14, tartecosmetics.com
You could also opt for half of the metallic shadows collection. That's more than enough to start your own Z-palette!
Who knew playing Pokemon GO could actually pay off?
Images: tartecosmetics (7), tartecosmetics/Instagram (1)