'Game Of Thrones' Gets Some Serious Emmy Love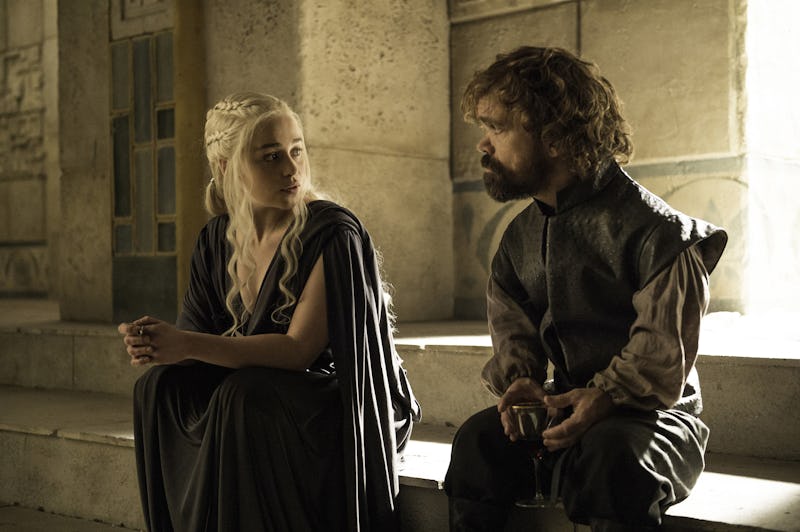 Speaking as an avid Game of Thrones watcher since Day 1, I can assure you that the HBO series has never failed to deliver epic seasons in the past. However, I think we can all agree that Game of Thrones Season 6 more than exceeded all of our expectations, especially after watching the final two episodes "Battle of the Bastards" and "The Winds of Winter." And that sentiment is definitely being reflected in the 2016 Emmy nominations, which were announced on Thursday morning. In total, Game of Thrones received 23 Emmy nominations for the 2016 year, further proving that our love of this action-packed, emotionally devastating show is only getting stronger with time.
Last year, Game of Thrones ' fifth season was nominated for 24 awards across the board, which is impressive in and of itself. But given everything Season 6 brought to the table this year, including "Hold the door," epic battle scenes, wildfire explosions, resurrections, and the truth about Jon Snow's parentage, it's no wonder that its Emmy votes kicked into overdrive this year and spread even more love than usual in the major categories. I've said it before and I'll say it again, Game of Thrones is hands down one of the all-time best shows on television. From the immaculate sets to the extraordinary acting, every detail of this show is flawlessly executed (both literally and figuratively), so it's great to see every department get the recognition it so deserves.
But while categories like Outstanding Drama Series and Outstanding Supporting Actor in a Drama Series felt kinda like givens due to prior wins (Peter Dinklage won last year and Kit Harington had a stellar season), I was especially pleased to see that Outstanding Supporting Actress in a Drama Series got some serious love as well with Lena Headey, Emilia Clarke, and Maisie Williams all receiving accolades. Both Headey and Clarke received nominations last year, though, neither took home the win. Let's hope things will play out a little differently this year.
Season 6 saw many of its female characters rise up into positions of power, so a win in this category would be fitting and give these ladies the praise they've been robbed of some many times before. Either way, I'm glad to see GoT once again tallied the most nominations this year. It's a fitting honor for such a phenomenal show.
Image: Helen Sloan/HBO