The Latest BECCA x Jaclyn Hill Products Are Here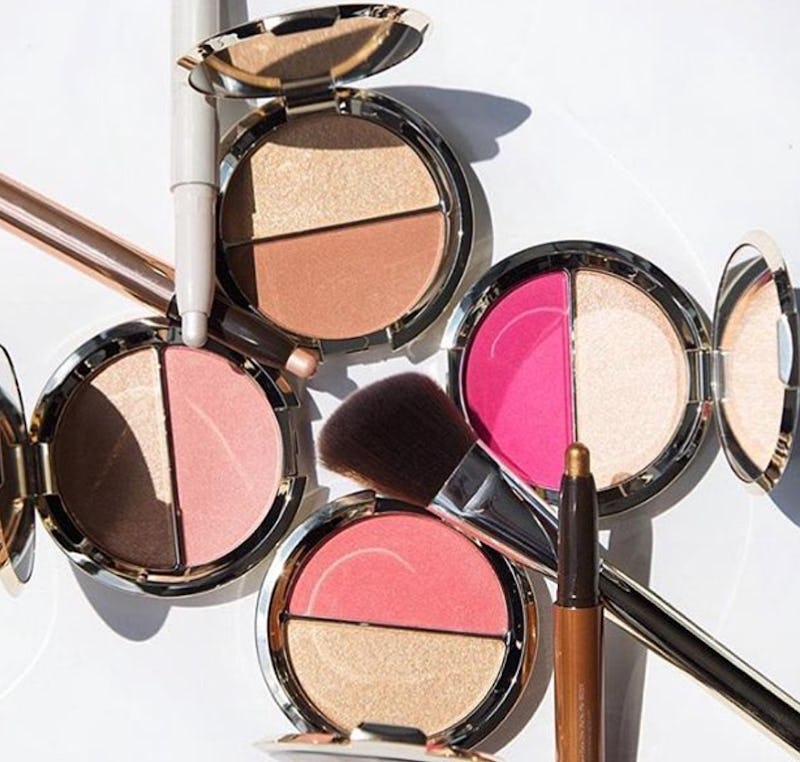 Ready for more Champagne Glow in your life? Of course you are. The summer's most blockbuster collab is the BECCA x Jaclyn Hill Champagne Collection, which features highlighters, a face palette, and plenty of products to help you master that soft, lit-from-within glow. The BECCA x Jaclyn Hill Champagne Collection is adding Champagne Splits, which are compacts featuring blush on one side and a highlighter on the other. The collection is also expanding with the Shimmering Skin Perfector Slimlights, which are highlighter pens designed to enhance the Cupid's bow and other hard-to-reach spots on the face. The newest BECCA x Jaclyn Hill Champagne products go on sale on Thursday, July 14 at Sephora.com. What time do you need to grab your credit card and get online so you can shop the new products?
You need to be ready ASAP. The additional Champagne Collection products go on sale at 9 a.m. ET, per a post on the BECCA official Instagram. Go! Go! Go! Don't delay any longer. The products are currently available and I fully expect them to sell out quickly, since that has been the case for this mega popular collection, beloved by bloggers, vloggers, and makeupistas, since it launched earlier this year.
Below is the confirmation of the on-sale time.
Don't delay in logging on and grabbing these babies when they land. It's always thrilling to get your hands (and face) on the first run of a new product or collection, especially when it's surrounded by the type of hype, mania, and passion that defines the BECCA x Jaclyn Hill Champagne Collection. The Champagne Splits are luxe, totable, and let you mix color and glow. Ooh!
Go on and get that glow! Grab that Champagne, minus any of the pesky hangovers normally associated when you consume the bubbly bevvie after which this collection is named.
You now have even more options with which to highlight your favorite features, thanks to BECCA and J. Hill.
Images: BECCA Cosmetics/Instagram (3)