Netflix Is Crushing The Emmy Game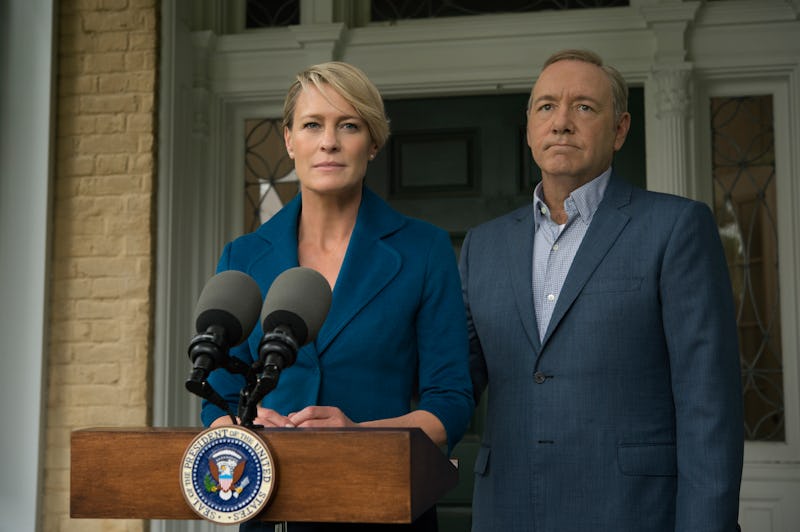 A long, long time ago, it used to be just network television channels that scooped up all the Emmy Awards. Then came HBO and its very ambitious (for the time) programming, and they began dominating television's biggest night. Well, HBO — move over. There's a battle for the Emmys throne, and streaming services like Netflix are ready to take over. Netflix's Emmy nominations have mostly increased year over year, so how many 2016 Emmy nominations did Netflix get?
Five years ago, I bet no one would think that streaming services would be the powerhouse they are now. But without the chains of networks and advertisers, Amazon, Hulu, and Netflix have been able to create amazing quality programming without borders. Netflix is having a great 2016 — Season 4 of Orange Is The New Black came out, to much acclaim, the second season of Bloodline premiered, and they're gearing up for the Gilmore Girls revival later this year. Netflix has put a lot of hard work into giving the people what they want (although I would like the asking if I'm still watching a show to go away… of course I'm still watching, I'm a television writer), and it's definitely paying off.
Netflix got a whopping 54 nominations for the 2016 Emmy Awards! The awards ranged from Kyle Chandler of Bloodline and Kevin Spacey of House of Cards taking home Best Lead Actor, Drama nods to Making A Murderer and Chef's Table getting recognition in the Best Documentary Series category. A surprise, at least to me, was the inclusion of Aziz Ansari in the Best Lead Actor, Comedy category for Master Of None (he also got writing and directing nods for the show, too). I love Ansari, but I wasn't sure if the academy was down for such a youthful show. I was happily wrong! From sound mixing to title design, Netflix really gave all other networks and streaming services a run for their money this year. I'd say that shows like House of Cards, Making A Murderer, Narcos, and Master Of None, which were pretty much all must-see television events this year, have a great chance of taking home those beautiful gold trophies.
Images: David Giesbrecht/Netflix; Giphy