Emmy Voters Finally Watched 'The Americans'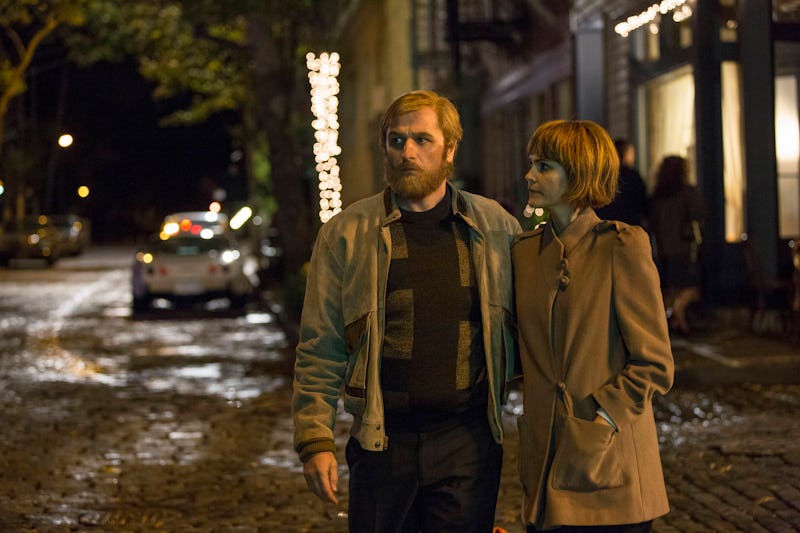 The consistently stubborn snubbing of FX's terrific spy drama The Americans had become one of the longest-running — and unfunniest — jokes at the Emmys over the past three years. Despite earning rave reviews and winning accolades from the likes of the Peabodys, the American Film Institute, and the Critics Choice Awards, the Television Academy practically ignored the show in its first three seasons, only nominating it for guest actress Margo Martindale, its writing, and its main title music. But the fourth time's the charm, apparently, and the Emmy voters finally woke up and realized they should be watching one of the best shows on TV. And so The Americans is the most surprising 2016 Emmy nomination — not because it's undeserving, but because fans had all but given up hope of ever seeing this day arrive.
It almost doesn't feel real. Fans were dealt a triple whammy of pleasant shocks Thursday morning: not only did the show itself finally sneak into the Outstanding Drama Series category alongside such perennial Emmy favorites as Game Of Thrones, Downton Abbey, and House Of Cards, but both of its lead actors — Matthew Rhys and Keri Russell — were recognized in their extremely crowded categories. (So crowded that even former nominees like Downton Abbey's Hugh Bonneville and The Good Wife's Julianna Margulies couldn't even make it in for their shows' final seasons.)
Of course, The Americans will face an uphill battle if it wants to actually win any of those awards come September. The Drama Series category feels like a real face-off between the incumbent Game Of Thrones, hot off an even more acclaimed season than the one it won for last year, and buzzy newcomer Mr. Robot, which also landed a nod for its lead actor, Rami Malek.
However, both acting races are surprisingly wide open. Viola Davis seems to have the best shot for Best Actress, as last year's winner. (Claire Danes is the only other former winner in the category.) But the Best Actor field doesn't have a single former winner in it, since past victors Jon Hamm, Bryan Cranston, and Jeff Daniels have all ended their runs. So it's not out of the realm of possibility that Rhys or Russell — or both — could nab a win, especially since the Emmy voters seem to have a newfound enthusiasm for their show.
The Americans could also potentially pull off a victory in either of the other two categories in which it's nominated, Writing (for the Season 4 finale, "Persona Non Grata"), and Guest Actress (for Margo Martindale, who won in that category last year). And with the showrunners guiding their show towards what's sure to be a thrilling conclusion in only two more seasons, The Americans' reign at the Emmys may have only just begun.
Images: Eric Liebowitz/FX