Shop Kylie Jenner's New Glosses At This Time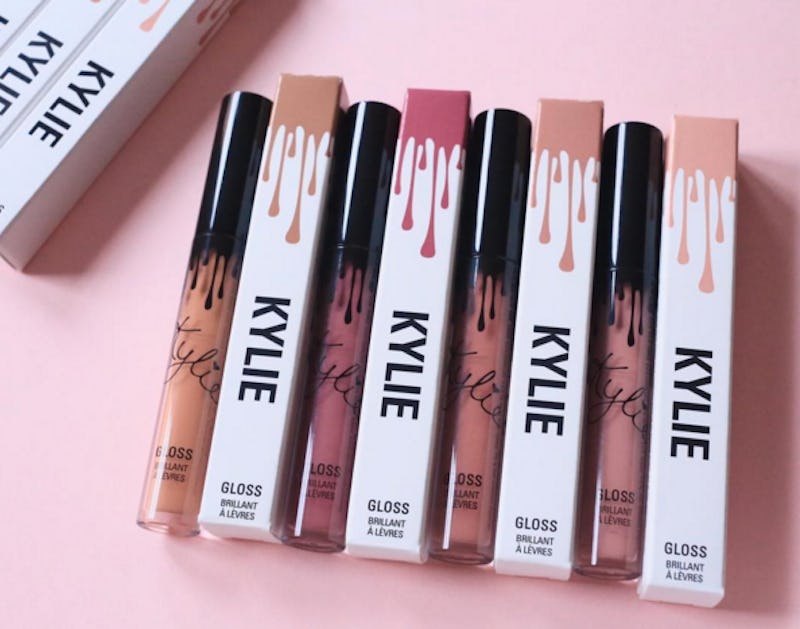 As if you weren't already completely in love with Like, Literally and So Cute, this makeup maven had to go and drop even more incredible lip gloss shades. You never knew you needed these in your life, but you definitely did. So, what time do the new Kylie Glosses drop? Be ready to shop the new shiny shades at 11 a.m. PST/2 p.m. EST on July 15.
Even though Jenner's making it easier and easier to cop her fabulous lippies, you're still going to want to set an alarm or plan your lunch break accordingly because I'd be willing to bet these glosses are in high-demand. Posie K, Koko K, Exposed and Candy K are all hits in matte form, so now that they're all glossy and whatnot, there's no way they're not going to be equally as popular.
Not to mention, the mixing and matching capabilities are unreal. You can wear the glosses with their matching matte shades or with different liners and Lip Kits for an original Kylie Cosmetics look. Go on and get creative! And if you don't already have liners in these classic colors, scoop those up while you're at it. Liners in the same shades as the glosses will be available on July 15, too.
Synchronize those watches!
Go on and snag some liners to go with your new lippies. The timing could be better with these launches. It's great to get your shopping done all at once, you know?
These glosses will match your mattes or be great on their own. You decide!
Just look at how pigmented and shiny they are!
Is this color palette amazing or what? I bet you're wanting to expand your collection to include all seven shades right about now. I can't say I blame you.
It's almost time to shop, so be sure you're ready because I assure you, the rest of the Kylie Cosmetics fanatics will be. In times like these, you've got to be prepared. Step your lip gloss game up!
Image: kyliecosmetics/Instagram (1)