Good News & Bad News M.I.A. Fans
M.I.A.'s ba-a-ack! For right now, at least. The artist's latest album finally has a release date (September 9), a title (AIM) and even a new song (the infectious and synthesized "Go Off" featuring Skrillex). Unfortunately, though, M.I.A.'s return could be short-lived — because, according to the artist, AIM might be her last album. She informed BBC Radio 1's Annie Mac of the possibility while promoting her new song by casually dropping the news and leaving it at that — until Mac questioned, "Is it really your last record?" M.I.A. stood firm in her conviction that it might really be. "Yeah, I think so," she said, explaining that she wants to "do other stuff" and "take some time out." So, does this mean M.I.A. is retiring from music? Forever?
Eh, not so fast. She did say that she wouldn't necessarily stop making music, she would just stop making albums, adding, "I'm sure I'll put music out." We just don't know in what capacity. Singles and collaborations, or one-offs probably, something in line with the two songs she released in March — "MIA OLA" and "Foreign Friend." (TBD on whether or not these will appear on AIM). Or her 2015 "Borders," a powerfully political single and corresponding video that tackled the refugee crisis. In fact, M.I.A. hasn't put out a full record since 2013's Matangi, but she's been around making music and speaking up about issues that matter. If she follows that path, sure she might not technically release another album, but she won't be gone for good.
In fact, according to the artist, Matangi could have been her final goodbye. She explained that AIM serendipitously came together and that she had to just "go with it," insinuating that if it hadn't of been so easy, perhaps it wouldn't have happened at all.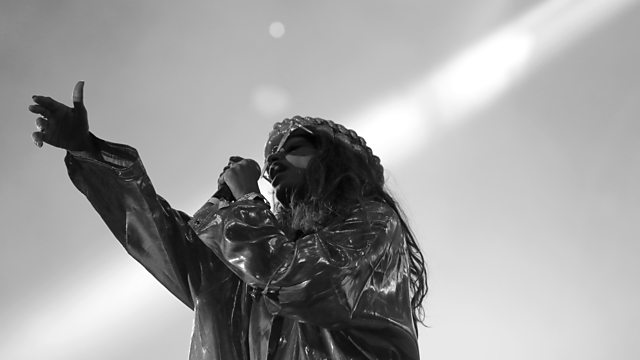 Now that it has, though fans are anxious to hear AIM — and though it may be the artist's last record, they can also rest-assured knowing she likely won't be going anywhere in the 'biz.
Images: Giphy