Which Kylie Lip Kit Colors Are Sold Separately?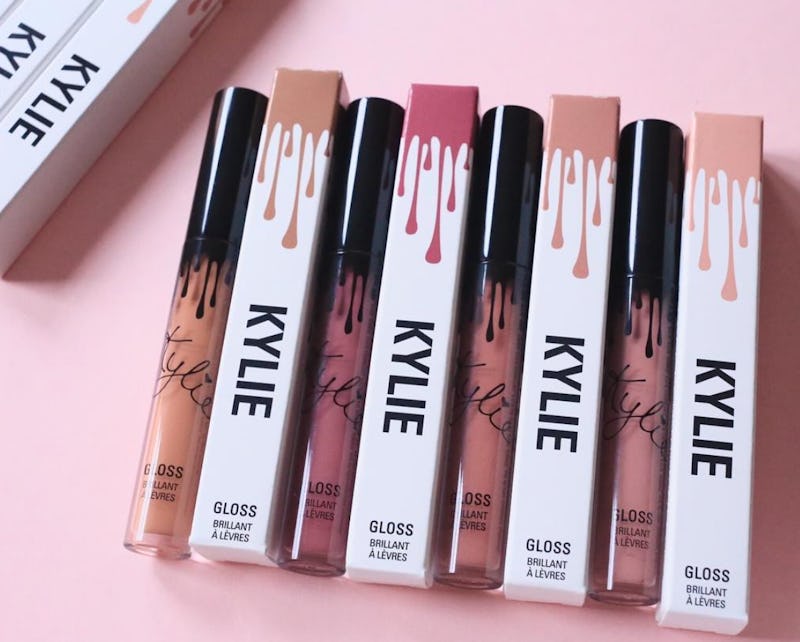 Goin' solo! Kylie Jenner began selling select Kylie Lip Kit liquid lippies and liners separately over the July 4th weekend. Previously, Kylie Lip Kits included a liquid lipstick and a liner, and were only sold together for $29. I love that Jenner made the liners available as singles, since customers could replace lost, broken, or depleted liners, experiment with other color pairings, or use with the Kylie Glosses. While I prefer the full KLKs as is, it's refreshing to have options. Four popular Lip Kit shades have been transformed into Kylie Gloss form — Candy K, Exposed, Koko K, and Posie, so essentially her pinks and true nude. They are going on sale on Friday, July 15 at 2 p.m. ET/11 a.m. PT. But what else is going on during this restock? Which KLK shades are being sold as singles? Heres's the scoop.
According to a post on the Kylie Cosmetics Instagram, Exposed, Koko, and Posie are being launched as singles. It's going to be a busy day for those particular shades, since they also make their debut as glosses. The post also notes that the orange 22 and the red Mary Jo are being stocked as kits and as singles. The Candy K liner is also being restocked. Since the Candy Gloss is cruising into the digital store, as well, it might be a good idea to rock the single gloss and liner.
I am so about Candy and Koko translated into super shiny, wet-look editions. Take my money, please.
Now that several Lip Kit shades have gloss counterparts, you can think about pairing the matching matte liquid lippies with the glosses in a variety of ways.
Since the main difference is matte vs. a shiny texture, your best bet is teaming the glosses with a matching liner. But if you want some depth or a little dose of shine, you are certainly within your makeup rights to mix a matte and a gloss. Because why not? It may seem counterintuitive, but you can get creative and have fun with it.
Happy shopping the new Kylie Gloss shades.
Images: Kylie Cosmetics/Instagram (4)