Lifetime's 'Indiscretion' Flips A Classic Thriller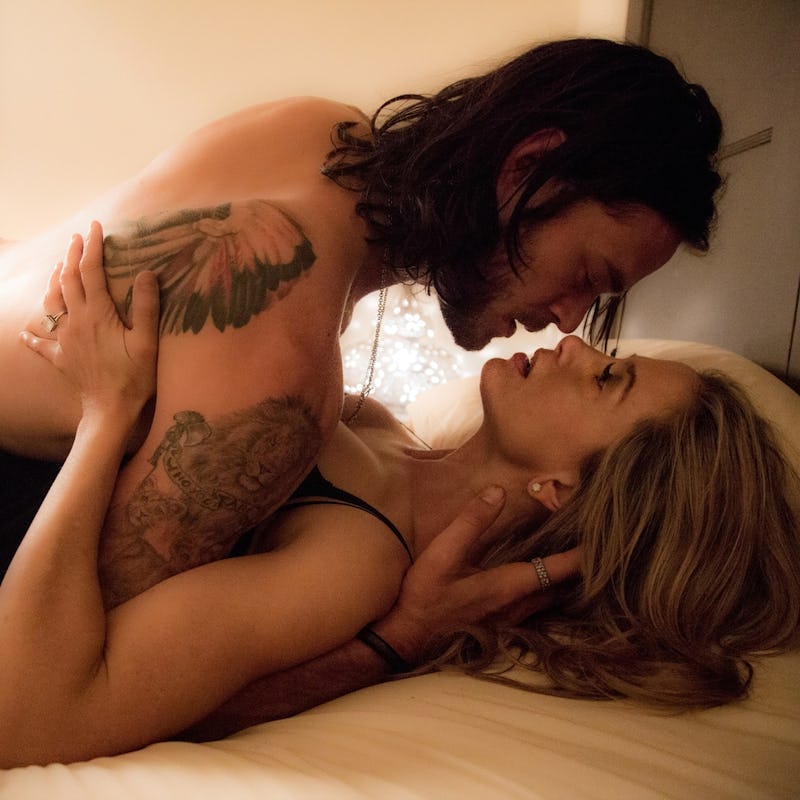 A steamy love affair. A dangerous, obsessed ex who will stop at nothing to win back the person he wants. A woman who will do anything to protect her family. These are ingredients that make up many a television movie, and in this case, that movie is Lifetime's Indiscretion. Starring Mira Sorvino and described as a "stylish psychological thriller," the Indiscretion trailer, which you can watch on the film's official website, makes it seem equally scary and steamy. And though unlike many other Lifetime movies, Indiscretion is not based on a true story, it's a tale of obsession that may make you wary of too-hot-for-words artists who want to make you their muse.
Here is the synopsis for the new film, according to Lifetime:
Mira Sorvino stars as Veronica, a politician's wife whose brief affair with a troubled young artist comes back to haunt her when he begins to infiltrate every part of her life. While her husband and daughter are away, New Orleans psychiatrist Veronica Simon enjoys a weekend fling with Victor (Christopher Backus), an alluring young sculptor. But after Veronica calls off the affair, Victor refuses to let go and will stop at nothing to have Veronica for himself. Just how far will Victor go to get what he wants, and is there anything Veronica can do to stop his mad obsession before it destroys her family?
Since the synopsis does not mention any real-world inspirations, it seems that this tale is pure fiction. Though a wife cheating on her husband is something that happens in real life, Indiscretion doesn't seem to be referencing any specific scenario. If there's anything that the plot may remind you of, it's the 1987 Glenn Close film Fatal Attraction — albeit in this story, it's the man who just can't let go. Like Fatal Attraction, Indiscretion appears to be a study of obsession, and how far one will go to protect their family, despite the mistakes that they may have made in the past.
It's hard not to feel for Sorvino's character, who got sucked in to a romance with Victor after learning that her politician husband may have had his own extramarital affair. Though Victor clearly blames Veronica for his pain, the trailer shows that there's real danger in Victor — it's not long before he's pointing a gun at Veronica's husband and attacking her in what seems to be an abandoned storage room. I told you it was scary!
Images: Lifetime (2)