"Hot Jesus" Is Getting Typecast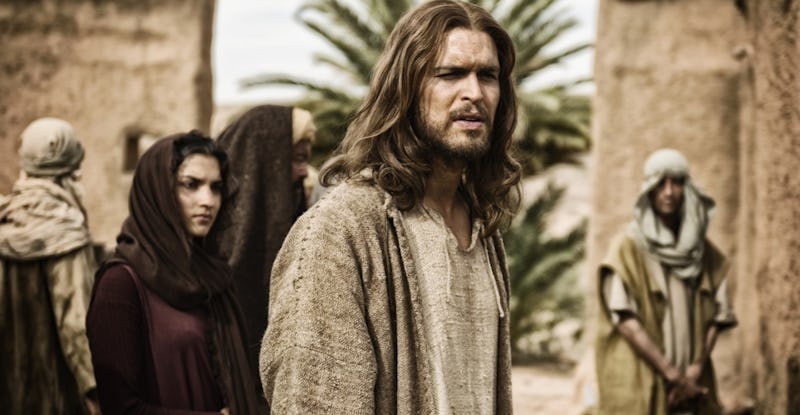 Some roles just stick with you — and for Diogo Morgado, that role is Jesus Christ. Especially if your turn as the biblical figure sparked a Twitter hashtag and scored you the nickname, "Hot Jesus". The actor recently starred in the History Channel's The Bible miniseries and Son of God and now Morgado's been cast in The CW's The Messengers . And coincidentally (even though we know it's no coincidence), he'll be playing a Jesus-like character.
The upcoming sci-fi drama pilot will follow a group of seemingly unconnected strangers who die when mysterious objects start crashing down onto Earth. Well, they don't really die — they wake up post-mysterious collisions to find out that they've been deemed responsible for halting an impending apocalypse. The Messengers sounds like it'll fit right in with the rest of The CW's sci-fi dramas, that include The Tomorrow People, Star-Crossed, and The 100, that it's launched during the current TV season.
So what's Diogo Morgado's role in all of this? He'll be playing a character called The Man. No, we're not kidding. The Man is a mysterious character that finds himself in a desert, naked and badly burned, and his mission is to make sense of and provide answers as to why these crazy things just happened on Earth. And who better to star as a Jesus-like messenger on The CW, home to attractive leading men and women alike, than "Hot Jesus" himself.
Morgado will be joining previously cast actors Joel Courtney (Super 8) and Sofia Black-D'Eli (Skins) in the series' ensemble cast.
Image: A&E