Bethenny Is Ignoring Her Health On 'RHONY'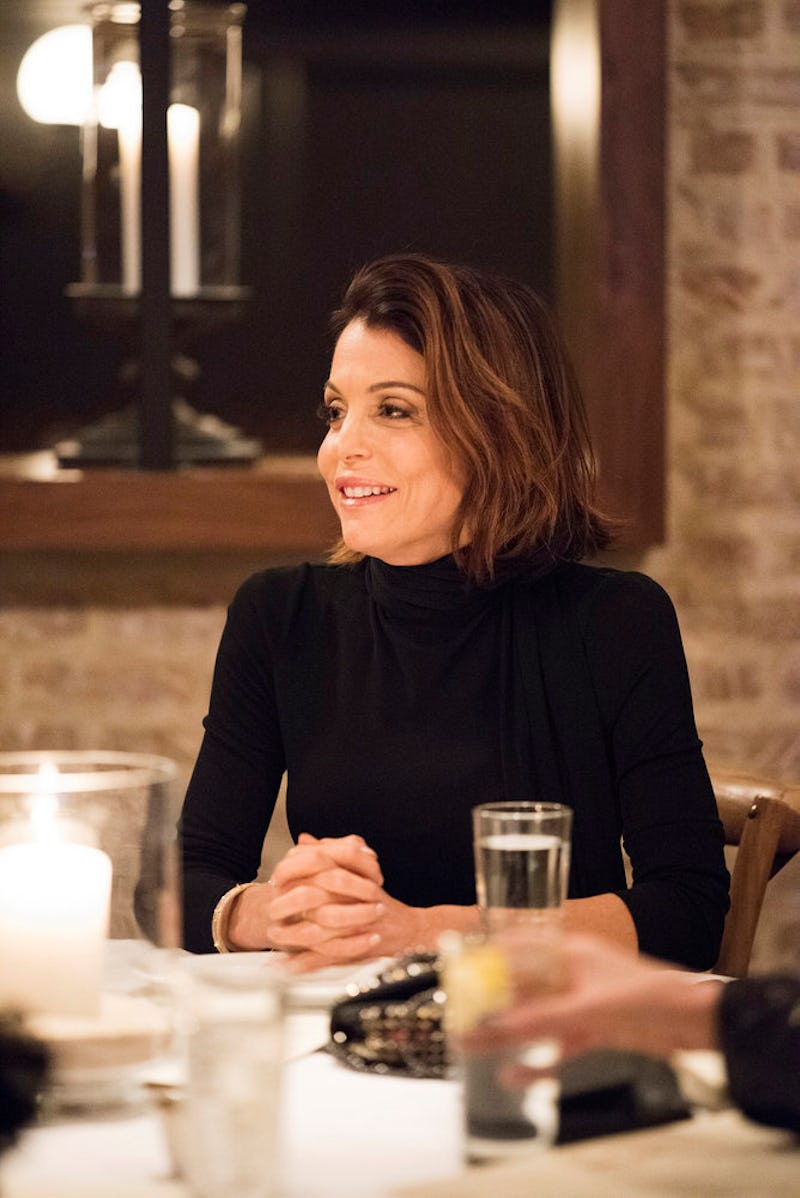 Bethenny's fibroids have been an ongoing saga on Real Housewives Of New York, and I'm not saying that to be flippant. Fibroids are a real, painful, and annoying experience for millions of women, and it's wonderful that Bethenny is talking about it and giving her ailment a platform. Women's issues don't get enough light, y'all! But I think (and obviously so does Bethenny's assistant, Julia) that Bethenny may not be taking her fibroids all that seriously.
Bethenny has basically been bleeding at Red Wedding levels for like, a month now, and her first doctor wanted to go into her uterus and take out the fibroids, which is called a myomectomy and is a major surgery. Before she did that, though, Bethenny got a second opinion, and her internist said to take a beat, take some progesterone, and see if the bleeding gets better. I don't know if it did or didn't (I'll guess it didn't), but Bethenny is planning a ski trip with her daughter, Bryn, and discounting the fact that she's pretty sick. Julia pointed this out to Bethenny, telling her that she thinks that Bethenny is unnecessarily delaying treatment, and it was definitely the right thing to do. Julia may work for Bethenny, but she cares about her, and Bethenny's fear over her surgery or treatment for her fibroids shouldn't be pushed aside by fear or anxiety.
Part of Bethenny's anxiety comes from the fear of leaving her daughter behind, and part comes from a general fear of surgery. I mean, no one wants to get surgery. It's scary and painful and not a walk in the park. Julia said what all of the housewives have wanted to over the past few weeks — Bethenny can't listen to what she wants to hear. She needs to get better. Bleeding for months is not normal, and she needs to focus on healing herself for her daughter and for herself.
Images: Dave Kotinsky/Bravo; Giphy