How To Tell If You Should Watch 'The Night Of'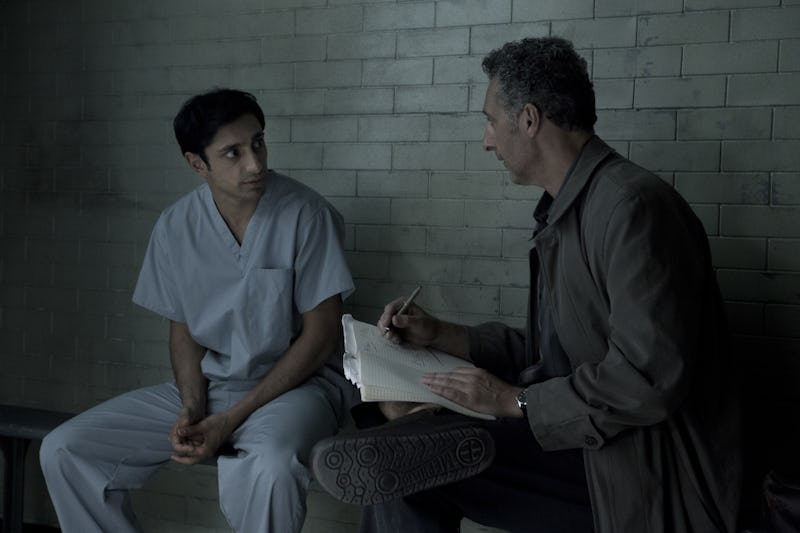 Living in the era of Peak TV can be exhausting. There's just too many prestigious shows to watch, and not enough time, bandwith, or DVR space to watch them all. It used to be that summer was the season to recharge, with nothing too heavy on TV — it was the season of fluffy reality shows and game shows like Wipe Out. But, now, smart television is a year-round endeavor. Just when you think you can turn your brain off, along comes premieres like Mr. Robot or The Night Of. But, what is The Night Of about, and is it worth watching?
The Night Of has actually had a long history at HBO — so long that, originally, James Gandolfini was going to produce and star in it, according to HitFix. Usually, when a show has been kicking around that long, it isn't a good sign. People come and go from the project (according to HitFix, after Gandolfini's death, it was going to star Robert De Niro, and then eventually John Turturro stepped in) until it becomes a shadow of its original idea. Though we'll never know what Gandolfini's vision for The Night Of was like, you might want to check it out if...
You Like Broadchurch or Gracepoint
Or, you know, any of those limited series from the U.K. This one is also an import; it's adapted from a British crime series called Criminal Justice.
You Miss True Detective
There are no motorcyle-riding Taylor Kitsches or monologues about how time is a flat circle, but there is a slow-burn mystery at the center of The Night Of. The series is about a Pakistani-American college kid named Naz Khan (played by Riz Ahmed) who parties hard one night and wakes up next to the body of a girl (played by Sofia Black D'Elia). He's arrested for her murder, but did he commit the crime while under the influence?
You Like Any Kind of Law Show
The Night Of covers all parts of the criminal justice system. John Turturro plays Jack Stone, Naz's defense attorney—one of those prestige-TV characters with a lot of shade and regret to him; on the other side of the aisle, there's Helen (Jeannie Berlin), the prosecutor. If you dig the "order" side of law and order more, there's detective Dennis Box (Bill Camp), who's investigating the crime. Shows about cops and lawyers abound, but there's always room for one more, right?
You Raced Through Orange Is the New Black
The show really covers all aspects of the criminal justice system — including what Naz's stay in Riker's Island is like. Spoiler Alert: There's no Piper locked up in there with him.
You Appreciate The Diversity Of The Cast
Race, and how people of different races are treated by our criminal justice system, is all over the news right now. So it's timely that the main character in The Night Of is Pakistani-American, with immigrant parents. That puts a different twist on the typical did-he-or-didn't-he storyline.
You Love The Wire or The Girl with the Dragon Tattoo Movie
Besides Gandolfini, the show was created by people who have some big credits to their names: Richard Price and Stephen Zaillian. Price, who wrote the novel of Clockers, was previously a writer for The Wire. Zaillian wrote the screenplay for The Girl with the Dragon Tattoo and Moneyball. If they can't make a murder mystery quietly gripping, no one can.
So, if that all seems up your alley, check out The Night Of Sundays at 9:00 p.m. ET on HBO.
Images: Courtesy of HBO (4), Craig Blankenhorn/HBO (3)