ColourPop Is Bringing Back These Tie-Dye Shadows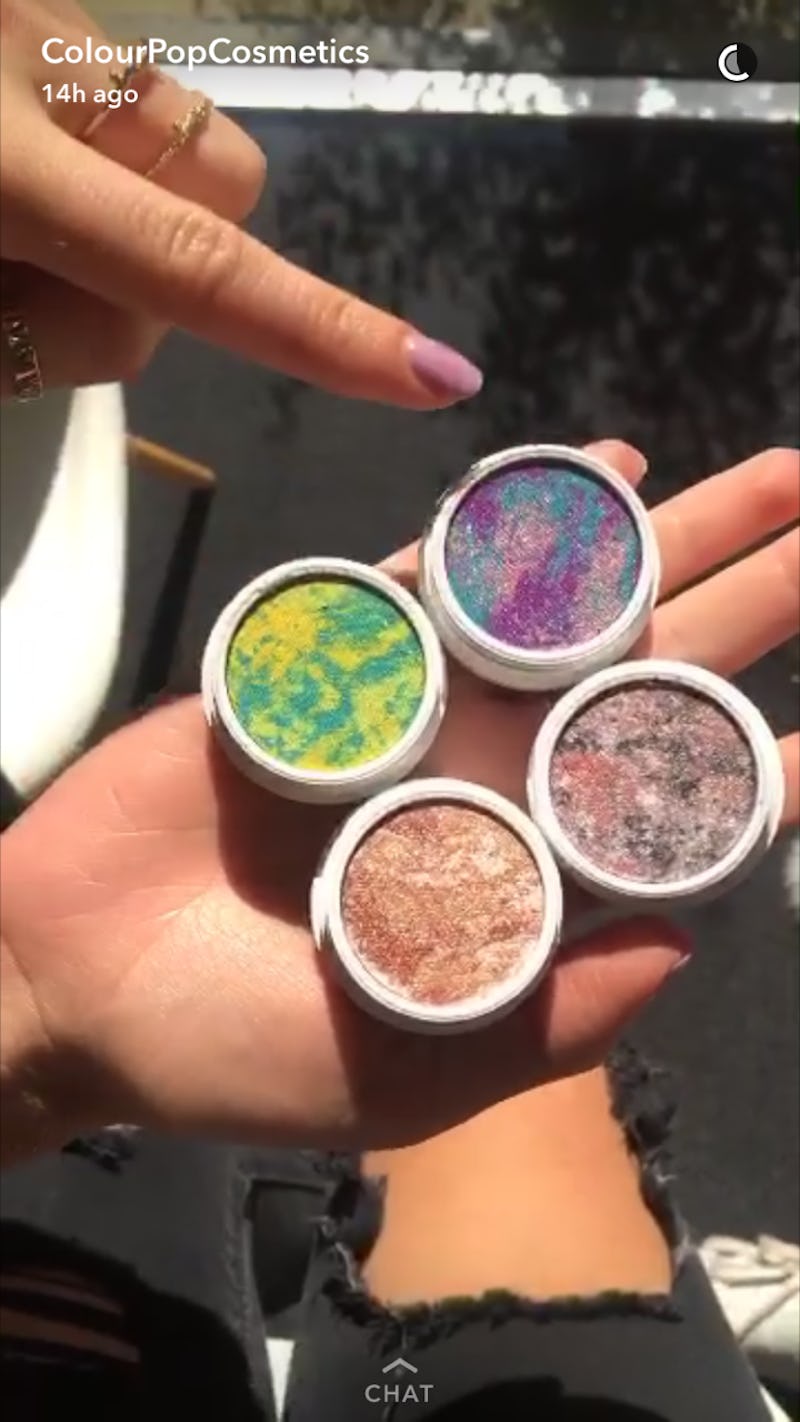 I'm officially convinced that ColourPop Cosmetics doesn't sleep. On top of all its fabulous summer releases, the brand is also bringing back four throwback shadows now, too. So which ColourPop Tie-Dye Eyeshadows are coming back? Once you see these four gorgeous shades, you'll likely wonder why they were ever taken off the site.
IMO, there's nothing better than makeup companies bringing back fan favorite products — especially when they're tie-dye. Although there's no exact launch date just yet, ColourPop announced that it's bringing back some of its tie-dye eyeshadows thanks to popular demand via Snapchat on Jul. 22. The hues are Mermaid Kiss, Pop Rocks, Meow, and Summer Lovin' — so it's time to get excited.
Whether you remember these shades from the virtual shelves or not, one look and I'm sure you'll completely fall in love. They include everything from subtle, wearable blends to something a little more standout. The multi-colored shadows are so incredibly unique that you'll truly need them in your makeup bag.
You'll have to act fast, though, because they won't be around forever. ColourPop said on Snapchat that the shades will be out in limited edition quantities. Last time the brand created a tie-dye product, it sold out in one minute. So in the meantime, here's a look at the gorgeous colors so you can plan your shopping accordingly.
How absolutely gorgeous are these? The top shade is Pop Rocks, then Meow, Summer Lovin', and Mermaid Kiss (going clockwise). I honestly can't decide which I like best, because they're all so great.
Here they are plopped in the little rainbow packaging. ColourPop revealed on Snachat that the only reason the colors back are making a comeback is because they were in such high demand, so it wouldn't surprise me if they all sold out within minutes as well.
Once the official launch date comes out, you'll definitely want to mark your calendars.
Images: ColourPopCo/Snapchat (3)