ColourPop Is Bringing Back This Fan Favorite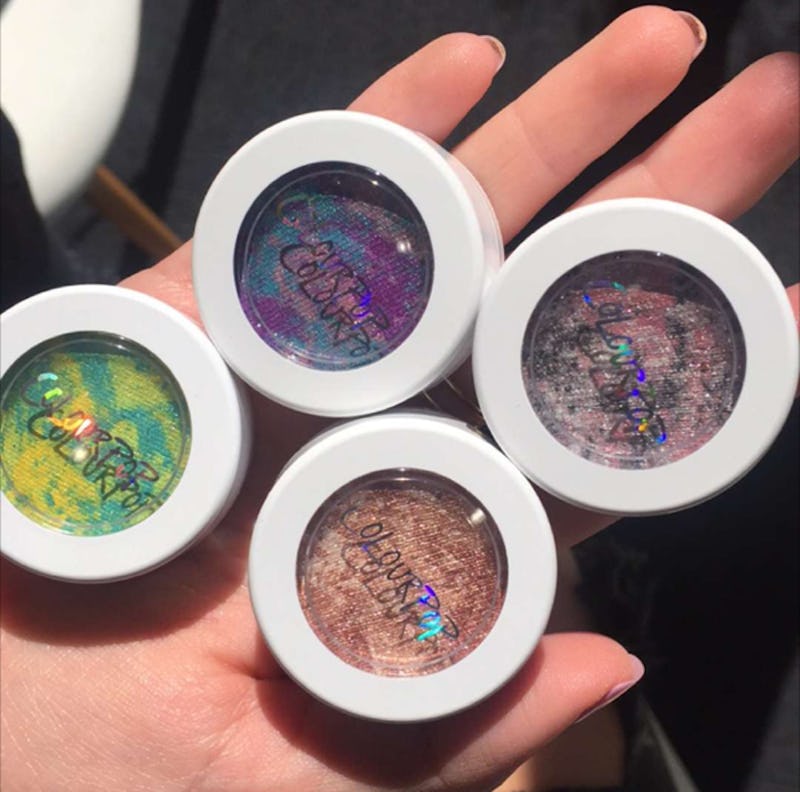 As if the brand hasn't been gracing us with one rad product launch after another these days, ColourPop Cosmetics is at it again. This time, with a throwback revival that fans will love. According to its Snapchat page, ColourPop is bringing back four tie-dye shadows previously discontinued, all due to popular demand. After seeing the Jul. 22 announcement, you'll likely be just as excited as though they were brand new.
Just this summer alone, ColourPop has released new glosses, Ultra Metallic Lips, and even a new collab with KathleenLights. It looks like the brand isn't stopping there, either. The company announced on Snapchat that it is bringing back four of its tie-dye eyeshadows. While it's not yet clear when the shadows will return to the online shop, Pop Rocks, Mermaid Kiss, Meow, and Summer Lovin' are definitely making a comeback. Cue the excitement!
Personally, I love it when brands listen to their customers and this is the perfect example of why it matters. With the '90s revival back in full swing, it only makes sense that tie-dye makeup would be on many a wish list.
Just wait until you lay your eyes on the all of the tie-dye goodness. The four hues are absolutely perfect for late summer. I see no better way to end the season than by rubbing these gorgeous multi-colored hues all over your peepers.
Are you dying yet? Because I think I am.
Unfortunately, these colors will only be sold for a limited time. That means you'll have to act fast, if you want them in your makeup bag. Last time the brand launched a limited edition tie-dye product, it sold out in just one minute.
You might have seen the picture of the rainbow filled with bright eyeshadows floating around social media already. If not, get ready for the cutest packaging you've ever come across.
As for me, well, I can't wait to hear when these gorgeous shades are coming out.
Images: ColourPopCo/Snapchat (3)