ColourPop's Tie-Dye Shadows Should Be Affordable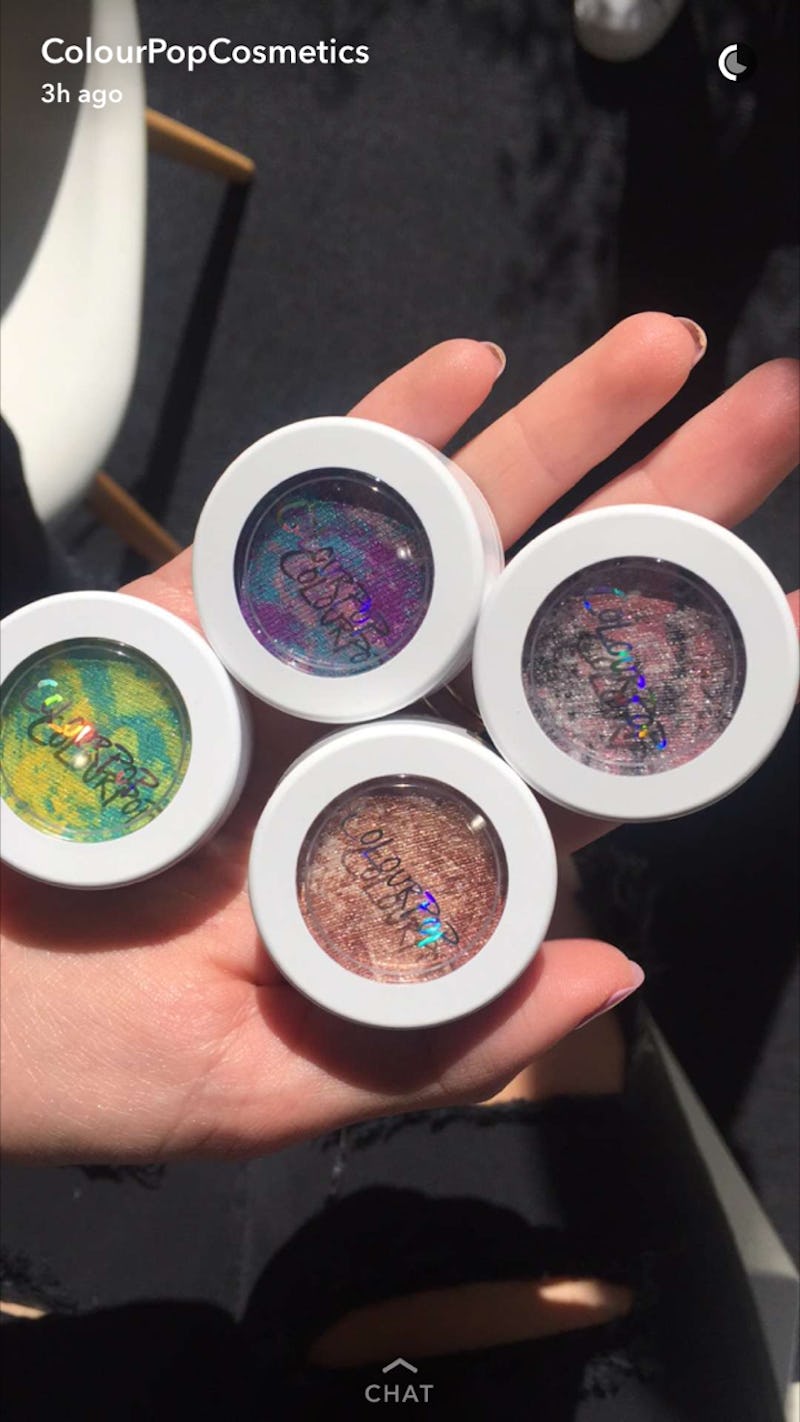 Get ready to give ColourPop Cometics even more of your money, because the brand is at it again. On top of its other summer releases, ColourPop is bringing back four tie-dye eyeshadows that were once removed from the virtual shelves. So how much are these tie-dye shadows, you might ask? Well, all four should cost you less than a Kylie Cosmetics Lip Kit; that's for sure.
If there's one thing I love more than new products, it's re-releases of bestsellers. That way, you already know that the products are great and you luckily have another chance to get your hands on them. There's nothing better than that! ColourPop is definitely proving that it's here for fans with these re-releases. After all, all four shades are absolutely gorgeous, and they're so affordable that you should be able to own them all for under $25.
That's right! There'll be no feeling of buyer's remorse with this company. Each of the tie-dye shadows were previously sold online for $6. Although the official re-release price has yet to be announced, there's no doubt in my mind that the company will sell them for the same or a similar amount. Even when the brand created a tie-dye highlighter, it still kept things at a low price. If this isn't a reason to add these shadows to your makeup bag, then maybe the photo of them will be.
I told you they were great! You really can't beat all that color and shine for just $6 each. Plus, they're perfect for summer, so this news is just all-around greatness.
I'm a huge fan of ColourPop shadows myself. They're always super pigmented and have the most unique texture. These ones are just like the single shadows, but even more colorful. Unfortunately, they'll be sold for a limited time only, so you'll have to act fast.
There's no release date just yet, but you should probably pick your favorites now. These affordable shadows will no doubt sell-out fast.
Images: ColourPopCo/Snapchat (3)