Why Did 'The Bachelorette' Make This Call?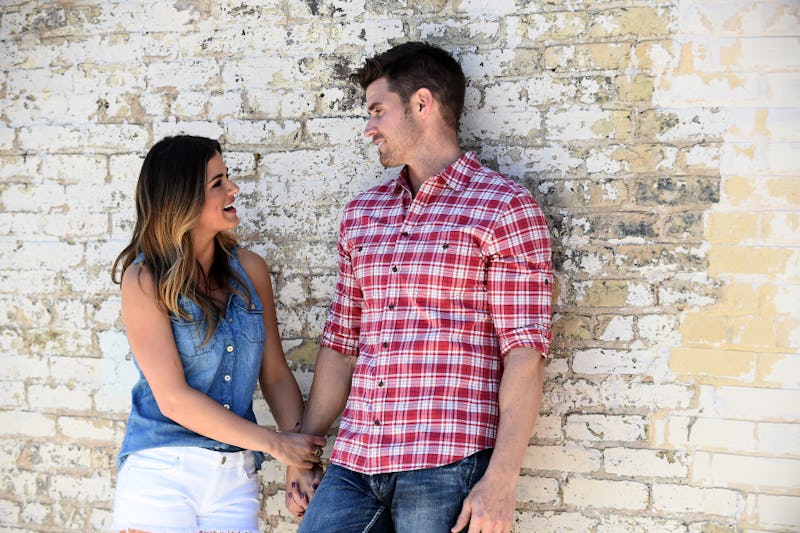 Being The Bachelorette has to be really hard, and not just because you have to leave your iPhone at home during filming. Now that the season is about to come to an end, JoJo has to make some hard decisions, and unfortunately, that means sending home really sweet guys who don't deserve the heartbreak... like Luke. The poor guy was doomed from the beginning of last week's rose ceremony, when JoJo admitted that in her mind, he was the one that had to go. But then, Luke threw a major twist into the plot when he pulled JoJo aside and confessed that he's in love with her. But unfortunately, it was too little too late — and it wasn't enough to save him in the end. So why did JoJo send Luke home on The Bachelorette ?
To Luke's credit, he totally threw JoJo for a loop when he told her he loved her, so she had to be feeling at least something for him, even if it wasn't enough to keep him there. And the hurt on his face when JoJo gave Chase the final rose instead of him was just too much. He's such a sweet guy, y'all. He and his cowboy boots do not deserve this kind of tragedy.
After the rose ceremony, JoJo pulled him aside and explained that although early on in their relationship, she was doubtful of things basically because he didn't express his feelings to her quickly enough in the process. Luke was in total denial, and just kept saying this wasn't supposed to be happening. He looked totally blindsided, and I just wanted to climb through the TV screen and give him a hug. Luke, bring your plaid wearing self over to my house. I will make you some fried chicken and we will work this through.
To his credit, their tearful goodbye made a mighty good Bachelor audition if you ask me. Luke, you will find love someday. Maybe even on The Bachelor. Who knows?
Image: Felicia Graham/ABC