The 12 Hottest Movies Coming To Netflix In August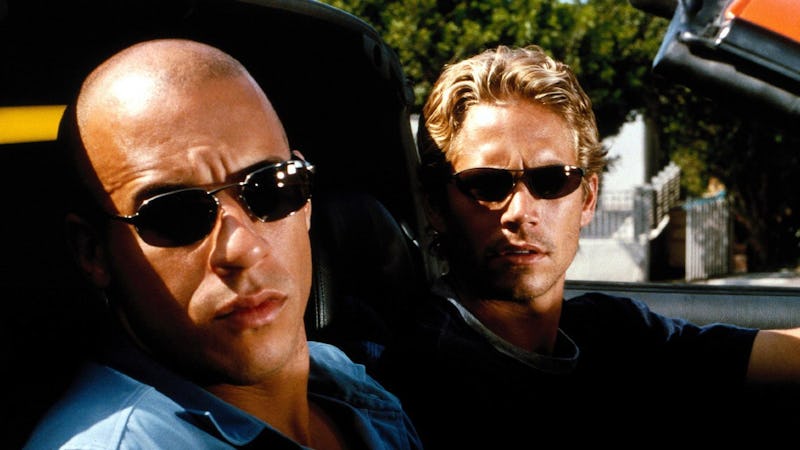 Summer is a time for swimming, hot dogs, ice cream, and shirking your responsibilities to marathon movies all day. Am I right or am I right? Luckily, Netflix does the right and humane thing and puts up new content every month — seriously, if anyone understands supply and demand, it's Netflix. And Netflix knows that sometimes you're in the mood to cry, while other times, you're in the mood to laugh, and then there are times when you just need background noise while you vacuum your couch. But occasionally, it's hot movies you want, and if that's what you're feeling, then August is the month for you. There are some seriously sexy, hot movies streaming on Netflix in August, and you're gonna want to watch them all.
What exactly do I mean by "hot?" I mean the type of movie that would accompany a "Netflix and chill" session. Something to get your heart beating faster and your relationship envy stronger than ever. I'm talking about a movie that's going to put you in a certain type of mood — you know what I mean. Thankfully, there is no shortage of sexy and hot movies coming to Netflix this August — here are the 12 ones you'll want to check out.
1. The Fast And The Furious
I would take a bullet for this franchise. There is no question that these movies are as hot as they are entertaining. Is there anything sexier than fast cars and muscled men? No, I do not think so. Plus, Michelle Rodriguez.
2. The Fast And The Furious: Tokyo Drift
This one has a different cast, but they're all gorgeous. There's a will-they-won't-they love story, and so many fast cars. Hot hot hot.
3. The Texas Chainsaw Massacre
Yes, really. The 2003 remake might not be sexy, per se, but if you invite someone you have a crush on to watch it with you, you'll have someone to cuddle up against and hold you at the scary parts.
4. Sliding Doors
A quirky, cute, lovable British rom-com that will make your heart sing. It's Gwyneth Paltrow in her prime (IMO) and John Hannah, who is a heartthrob if there ever was one. It's sexy in its subtle wat and will steal your heart.
5. Big Daddy
This movie features man-child Adam Sandler learning to love and what it means to commit, and honestly, is there anything sexier than a man growing up? Nope. Plus, there's a romantic subplot that will have you rooting for Sandler to win.
6. The Wedding Planner
Jennifer Lopez is sublime in this movie, which sees Matthew McConaughey falling in love with her even though he's engaged to someone else. The "forbidden love" might be a bit of a cliche, but boy, does it get your heart beating.
7. What Women Want
Male misogynist gets a chance to read the minds of women and thinks it'll be kinky but actually realizes that he's a jerk and changes his life for the better? There's nothing sexier than that.
8. Zack & Miri Make A Porno
Don't miss this one. Honestly, it's so wrong that it's right. There are a lot of dirty jokes and dirty sex but then, in a fun twist, the sex becomes meaningful and sexy and hot.
9. Blue Is The Warmest Color
A must-see about a love that can change you and truly make you think. It's more heartwarming and heartbreaking than it is sexy or hot, but I think it deserves to be on this list because sometimes underrated is the sexiest of all (and there is that scene).
10. The Curse Of Sleeping Beauty
An interesting and suspenseful retelling of the Brothers Grimm fairytale we've all come to know and love, this one is an absolute must. It's going to be a sexy, provocative twist on the story — plus, Ethan Peck is very easy on the eyes.
11. Holding The Man
OK, so this one is heavy. And I mean heavy. But, there is something entirely sexy about an enduring, truthful, honest love that you can't quite stay away from.
12. Teacher's Pet
In my opinion, there is nothing sexier than an old Hollywood romantic comedy. This movie is Clark Gable going head-to-head with Doris Day in a battle of wills. It's classic old Hollywood, and classically sexy.
If you're looking for something hot or sexy to watch, look no further than these 12 hot movies to stream on Netflix. Most of them will be released on August 1, and until then, there's still plenty of great Netflix content to keep you satisfied.
Images: Giphy (9); Paramount Pictures; Universal Pictures