How Food Relates To Your Taste In Men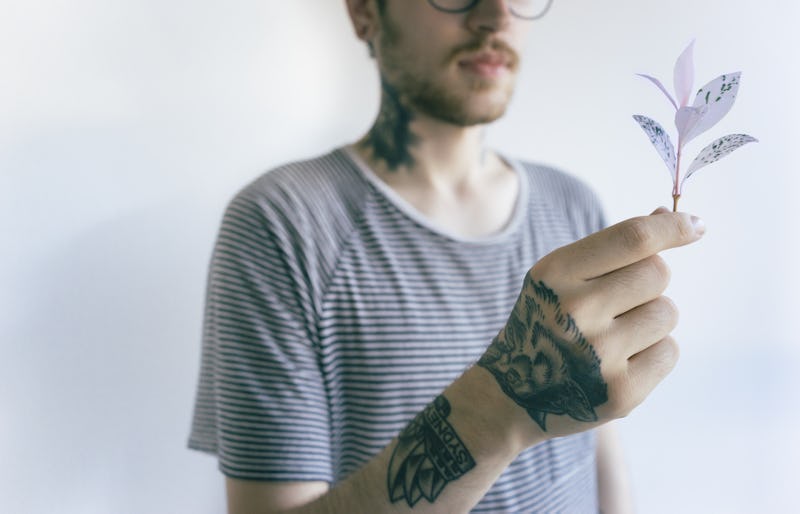 I've often pondered how food relates to your taste in men. Do opposite ideal meals attract, or should you find someone to go toe to toe with in your pizza and poutine-pounding nights and your salad and seafood eating days? Do you have to choose between a carb guy or a veggie guy — or is there some special someone out there who is down with both? And finally, what does it mean if you really love guacamole?
In a new Buzzfeed video quiz, choosing your ideal food helps you discover what you find attractive in a guy. Given my predilection for guacamole, I was fascinated to learn that it's synonymous with kindness. (I mean, guac is meant to be shared, after all.) In addition, whiskey means you find butts hot, so that's pretty accurate. Finally, as someone who has only dated artists my entire life, I was a bit confused to find that the "hottest career" to me — based on my passion for spaghetti mind you — is finance. Oh well, guess you never know what the future holds!
Take this quiz to find out what your palate says about your taste in men.
Images: BuzzFeedYellow/YouTube; Unsplash