The Han Solo Audition Tape Parody Is Hilarious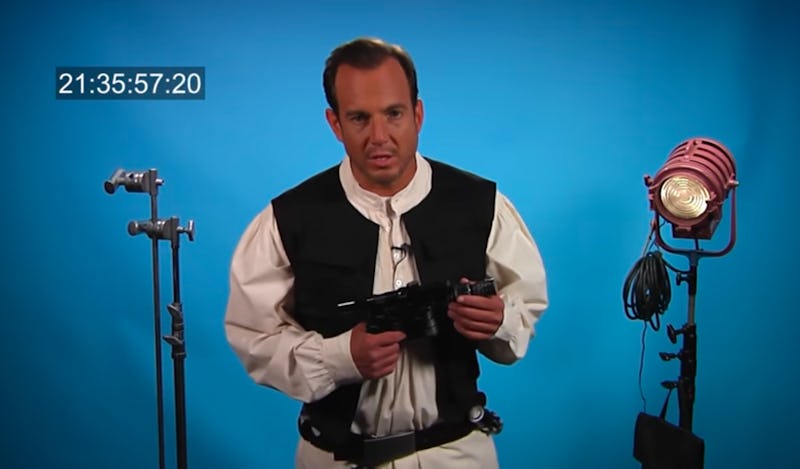 There are certain iconic roles that every actor wants desperately to play. Though Harrison Ford likely had no idea just how big his Star Wars character Han Solo would become when he signed on to play the unlikely hero, the young actors who heard that there would be a Han Solo prequel definitely knew scoring the part of the snarky pilot would be a very big deal. Though Beautiful Creatures actor Alden Ehrenreich eventually got the job, a ton of actors were considered for the action-heavy role in the Star Wars prequel, including Transformers: Age of Extinction star Jack Reynor. One person likely not considered for the part? Melissa McCarthy — though that didn't stop her from sending in her audition tape for Han Solo.
OK, so I'm pretty sure that actors like Melissa McCarthy, Will Arnett, and Thomas Middleditch would have never been asked to come in to read for the Star Wars role, but as this Conan sketch proves, sometimes it's worth it to just audition. Alright, so maybe it wasn't worth it to them, but it certainly was worth it to the fans at home who got to laugh at McCarthy insisting that Star Wars is about "a little wizard boy."
Actors who actually aren't terrible at the Han Solo thing? Surprisingly, Jodie Foster. Sure, she's a tad old for the part, but if we were ever doing a Star Wars with the genders flipped, I could totally see Foster nailing the role. Jeff Goldblum might not be familiar with the "phraseology" of Star Wars, but man, I could listen to that guy talk forever.
Clearly, not everyone was destined to play Han Solo — or, let's be real, have any part in the Star Wars franchise — but I think this cast of Han Solo hopefuls have current projects — like Ghostbusters and Silicon Valley — that suit them very well. Sure, they might not get to pilot the Falcon, but at least they're always making us laugh.
Image: Team Coco/YouTube