Follow Chad Johnson On Snapchat & Be Entertained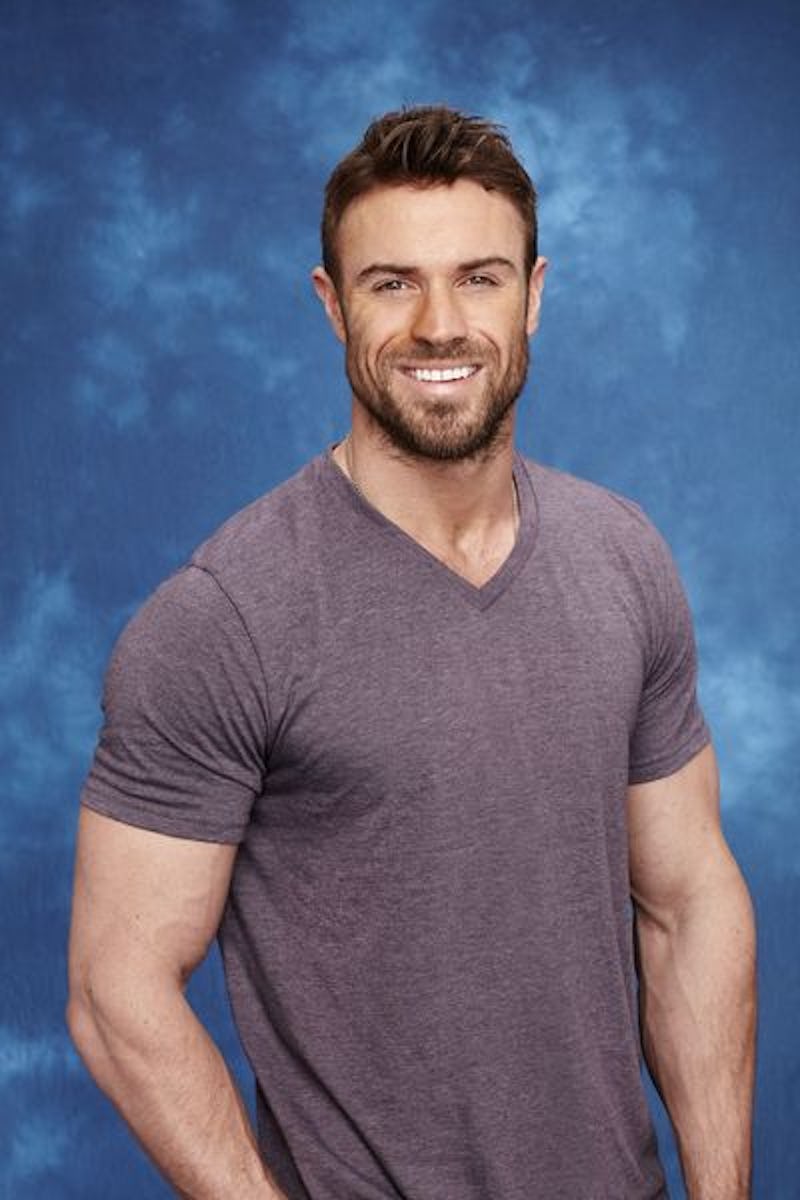 I was really hard on Chad in the beginning, guys. I think we all were. Sure, the now infamous villain from JoJo's season of The Bachelorette is still an angry, arrogant vessel for testosterone but he also happens to be kind of hilarious. Ugh, I hate that I am admitting that he has positive traits but alas, he truly does. One look at his social media accounts, and you will agree. In particular, his snaps on Snapchat are absolutely hilarious at times and oh-so-Chad at other times. Honestly, at this point we all just want Chad to be Chad, right? So, where can you find Chad on Snapchat?
Well, you can find him at REALCHADJOHNSON of course. He's real, guys, and he's there to entertain you with pictures of his adorable pup, many types of food (like, "sweet potizzles"), deli meat, workouts, and snaps of his abs with a caption asking, "Why don't you all have abs?" Because Chad. Jump on his level, guys, because it's entertainment on a level previously unknown to us as a society. In fact, I just took a peek and he has updated it with a video of his stove unit on fire and he calmly says, "Yo, if anyone has any ideas right now, that would be fantastic." So, if you know how to put out a stove fire, let him know because he might be an extra crispy Chad right now.
Need proof that you are missing some great Chad-isms? Here are some of his funniest social media moments. I am sucked in, guys. I am ashamed, but I am sucked in.
He Has Pretty Good Ideas Sometimes
I mean, I think we are all nodding in agreement here. This would be delightful. Please, make this happen.
When He Shouted Out To His Haters
Those hashtags. I can't.
He's confident
I hate to say it, but this is kind of how we should all go into relationships? Right? Ugh. Chad keeps making sense and it's haunting.
He Trolls On An Epic Level
Chad kisses current contestants' ex-girlfriends and posts photos of it on social media. I legitimately cease to can.
He Keeps Trolling Contestants
It's kind of mesmerizing. He has no fear. It's almost admirable.
People Can't Even Comprehend Life Before Chad
It pains me, but I have officially moved to the dark side. You have won, Chad. He is hilarious and I am now a total fan. Ugh, is it a full moon or something? I'm telling you, follow his shenanigans and you won't be disappointed. Also, get read to see even more of his antics on this season of Bachelor In Paradise.
Images: Craig Sjodin/ABC