The Best Chad Memes, Courtesy Of 'Bachelor' Nation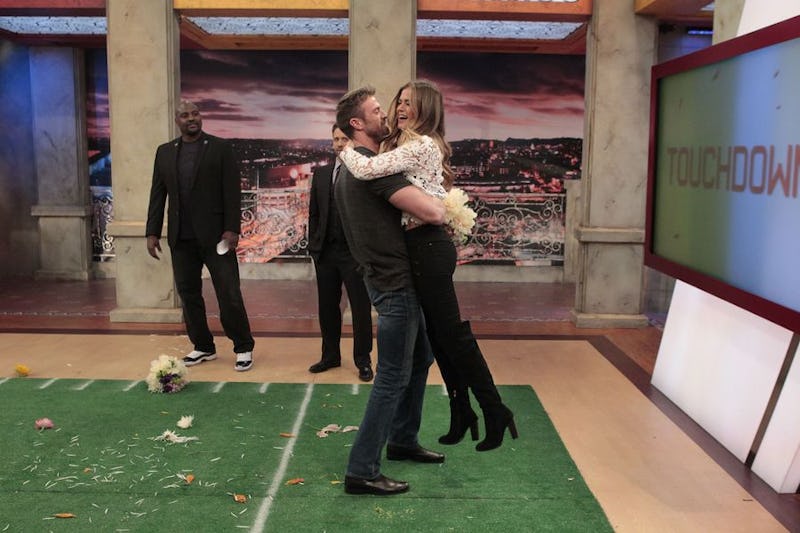 JoJo Fletcher may have sent Chad Johnson home on The Bachelorette, but that didn't mean he would go without a fight. Chad will make his triumphant return on June 20 and, in celebration, you need to see some of the best Chad memes from The Bachelorette. The greatest villain that The Bachelor franchise has seen in a long time has created amazing fodder for the Internet, so while Chad's violent behavior isn't something to laugh at, these hilarious memes definitely are.
The meat-eating and sweet potato-munching Chad was finally sent home during a two-on-one date with Alex after Alex told JoJo that Chad had threatened to seek out Jordan after The Bachelorette was done filming. Somehow Chad magically transported himself from the woods back to the Bachelorette house to creep his way back in, scratching on the glass door and all. As June 20 will most likely mark Chad's final appearance of antagonizing JoJo's other suitors until The Bachelorette: The Men Tell All (can ABC just skip to that next, pretty please??), it's Bachelor Nation's last chance to fully embrace the ridiculousness that is Chad.
Let the genius of the Internet help you mourn the passing of Chad's era on The Bachelorette with the best memes on social media of the best villain. You won't be disappointed.
Who Lives In A Pineapple Under The Sea?
Chad pretty much asked for comparisons to characters from SpongeBob SquarePants when he (very accurately) called out Grant for looking like Handsome Squidward.
Classic Movie Characters
From Willy Wonka and the Chocolate Factory to Spider-Man, Chad has inspired numerous comparisons to movie characters. My personal favorite? Chad as Gaston from Beauty and the Beast.
Getting Political
Daniel already compared Chad to Adolf Hitler, but the Internet thinks he shares quite a few similarities to current presidential candidate Donald Trump too.
Chad-Approved Memes
Chad shows he is on the joke by posting fan-created memes on his personal Instagram account. Where was this self-awareness in the Bachelorette house??
Here's Chad!
The Bachelorette has become a full-blown horror movie with Chad's imminent return to the house, à la Jack Torrance in The Shining.
Farewell, Chad! Thank you for the memories and the memes.
Image: Rick Rowell/ABC