You Can't Stock Up On Kyshadow Palettes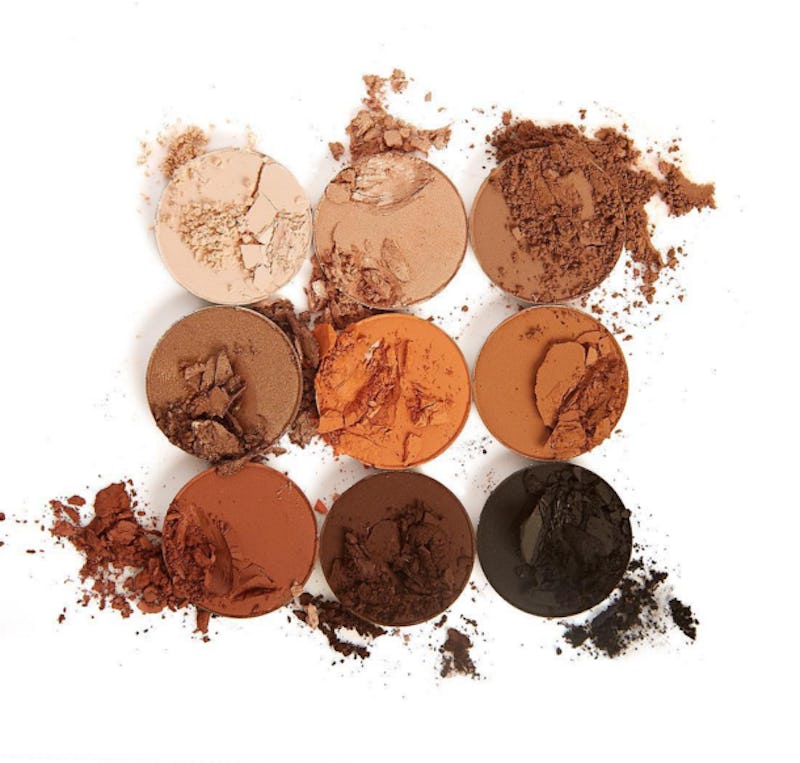 This makeup maven's had some tricks up her sleeve with her plans to keep the #summersurprises coming. And if you thought these surprises would be strictly lippie-related, well, it seems as though you were mistaken. Now that Kylie Jenner's released a brand new eye shadow palette, you may be wondering, can you buy multiple Bronze Kyshadow Palettes at once? Because you know — it can never hurt to stock up on Kylie Cosmetics products.
But, if you were hoping to go ahead and purchase a lifetime supply of these shadows, you won't be able to this time around. Jenner announced via Twitter that she is limiting the number of products per purchase to just one. She says it won't be this way forever, this is just an attempt to give everyone a fair shot at her latest product.
Kyshadow is made up of nine different neutral-toned eye shadows that will give you a perfectly bronzed eye look, as Jenner so expertly demonstrated on multiple occasions. There are a mix of shimmer and matte finishes, so really, it's got everything you could hope for in a palette. It's retailing for $42 and launches at 6 p.m. EST/3 p.m. PST, so go on and get your wallets ready. You're not going to want to miss your shot at purchasing just one of these!
First, Jenner put out a poll to see what fans thought of giving everyone a fair shot.
Then, she announced that she would in fact be limiting purchases to a single palette per person, which honestly seems like the right move.
Because everyone's going to want to get their hands on this.
Partially, due to the fact that the packaging is on-point.
But also because these highly-pigmented shades are gorgeous.
Seriously. What's not to love about a bronzed look for summer?
Image: kyliecosmetics/Instagram (1)