We Still Don't Know Who The Next 'Bachelor' Is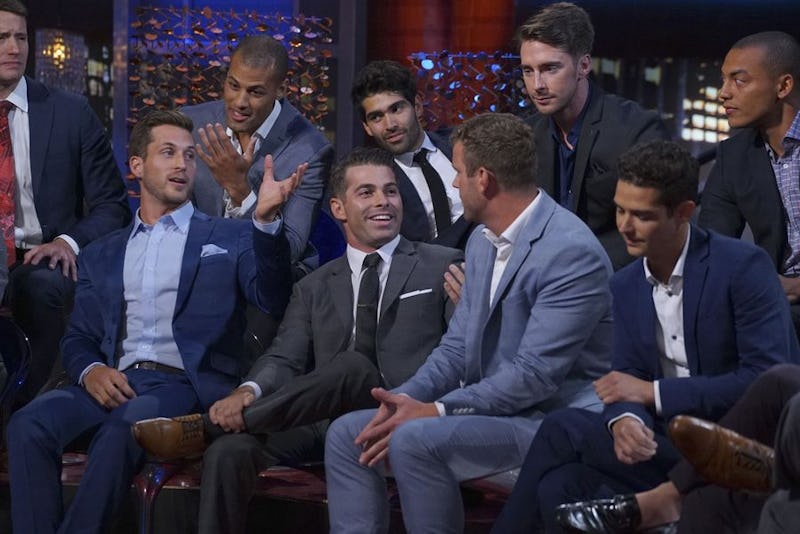 As The Bachelorette comes to an end for the season, I'm kind of bummed — until I remember all the good things that come after the Fantasy Suite dates, that is. Mostly, I'm excited about seeing the proposal (which is usually incredibly entertaining, no matter how you feel about the winner) and Men Tell All, because I feed off of watching drama I'm not involved in myself. But something else important is coming: The announcement of who will be the next Bachelor. But unfortunately, The Bachelor wasn't announced on Men Tell All . Why not?!
Well, here's the thing: The Bachelor is almost never revealed this early, and usually because the powers that be at ABC haven't made their decision yet. When it comes to The Bachelorette, the choice has to be made sort of early. The season finale usually airs in March every year, and filming has to start almost immediately after. But after The Bachelorette ends, The Bachelor won't begin until January of the next year, meaning that there may be more time between now and the start of filming to gauge how audiences react to the contestants and figure out who would be best for the job. Although, after the way Men Tell All went, it's easy to see who the frontrunners are right now.
During their sitdowns with Chris Harrison, Luke and Chase both made their cases for being the next Bachelor, even though they didn't say so directly. Both men talked about their heartbreak but also how they've managed to move on and are now open to true love — basically the same thing every future lead has ever said on this special.
But just because the next Bachelor wasn't announced tonight doesn't mean we'll have to wait long! Last year, ABC dropped the bomb that Ben Higgins was The Bachelor at the end of August, so we could find out who the lucky guy is before Bachelor in Paradise wraps up for the season. Fingers crossed the news is coming soon!
Image: Byron Cohen/ABC