Evan Is Hurt In New 'Bachelor In Paradise' Promo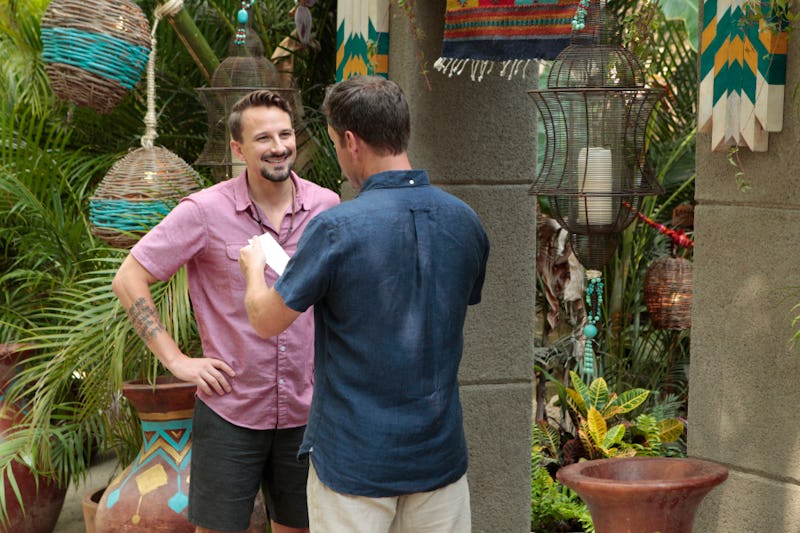 The Men Tell All episode of The Bachelorette may mostly be about JoJo's former suitors reuniting, but it's also a great opportunity to release new details of our obsession once the Bachelorette season comes to a close: Bachelor in Paradise! And from the look of things, it's going to be chock-full of drama, thanks in large part to — surprise, surprise — Chad Johnson. ABC has released an official Bachelor in Paradise Season 3 trailer, which highlights some of the exciting drama that is to come. However, it looks like things are going to take a dark turn and result in Evan ending up in an ambulance at some point throughout the season. The promo suggests that this could be due to an altercation with Chad, however, we won't know anything for sure until the season actually starts on Aug. 2
Granted, this isn't the first time The Bachelorette has wanted us to believe Chad would inflict bodily harm on one of his fellow suitors. Remember how Evan's nose was seen bleeding in promos, but it turned out it had nothing to do with Chad? So this could just all be a red herring to make us think he's finally going to take things too far. That being said, this injury seems to be a lot more severe than a simple nose bleed, so whatever happened may be more serious than a football accident. You can watch the preview with the scary moment below.
Of course, we won't know for sure one way or the other what exactly went down to lead to this moment until the episode airs. But having seen the angry swipe Chad takes at Daniel who's trying to calm him down (and was once considered one of Chad's only allies), I think things are definitely a lot more intense on Bachelor in Paradise, so much so that even Chris Harrison has to step in on a bigger level.
Whatever happened and whether Chad is involved or not, I just hope Evan is OK. He's never been one of my favorites from JoJo's season, but that doesn't mean I want to see any harm come to him.
Image: Rick Rowell/ABC